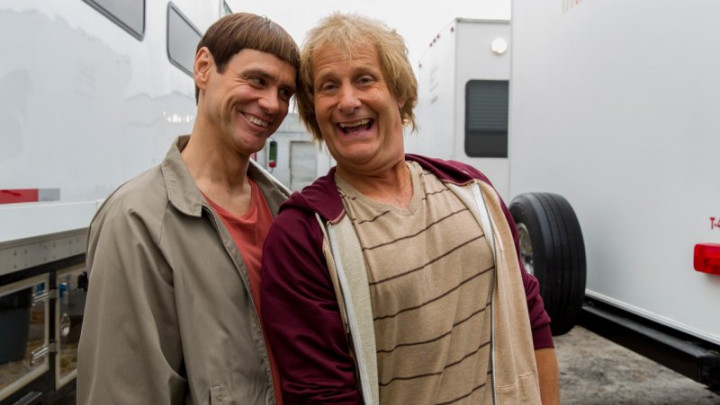 Dumb and Dumber (1994) enjoys a loyal fan base across the globe and fans of the hit comedy starring Jim Carrey and Jeff Daniels are not sure whether the upcoming sequel titled Dumb and Dumber To will be able to capture the magic of the original. But the film's directors - Peter and Bobby Farrelly, feel otherwise.
"We didn't want this to be 'Dumb and Dumber Lite,'" Peter told The Los Angeles Times. "We wanted it to be as good as the first movie. Our goal is that after you see both movies and a couple of years have passed, they will blur together."
However, Peter added, "There will be people who will be angry, no matter what: 'Why did you have to do another 'Dumb and Dumber'? That's our baby!' Then there will be a lot of people who will be very happy, and a lot of people in between. One thing that's clear at this point in our career is that we're not for everyone."
According to Farrelly, the sequel came together after Jim Carrey called the director and expressed an interest towards doing 'that kind of movie'.
"Jim called me out of the blue and said, 'I want to do that kind of movie - that's exactly what I want to do,'" said Peter. "I said, 'Done!'"
Dumb and Dumber To takes place 20 years after the events of the first movie. The sequel features Harry (Daniels) and Lloyd (Carrey) reuniting to go on another cross country road trip. This time they are looking for Harry's long lost daughter in the hopes of attaining one of her kidneys. Other stars in the film include Kathleen Turner, Rob Riggle and Laurie Holden.
Dumb and Dumber To is scheduled for release in theatres on 14 November, 2014. Check out the film's trailer below: