Dutch MPs say no more weapons exports to Saudi Arabia over Yemen human rights violations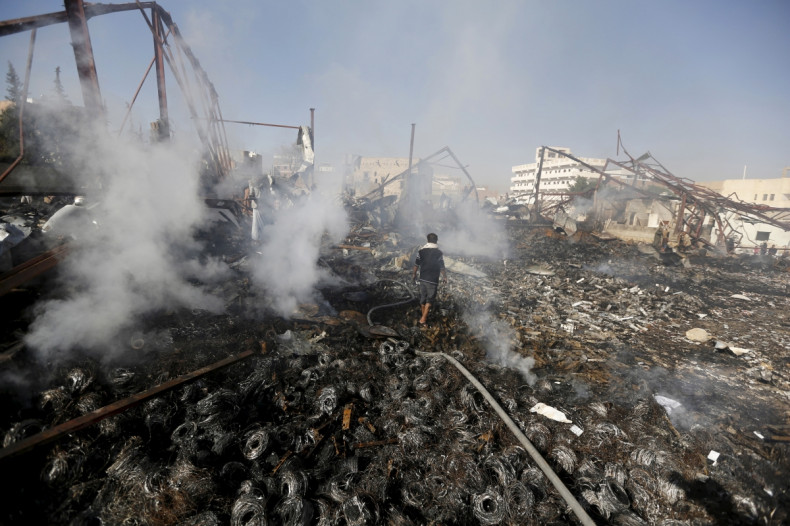 The Dutch parliament has passed a landmark resolution demanding that the government stop arms exports to Saudi Arabia, saying the oil-rich Gulf kingdom is "guilty of violating international humanitarian law in Yemen".
The historic move means that the Netherlands has become the first EU nation to implement a decision by the European Parliament last month, which called on Member States to introduce an arms embargo against Riyadh.
The resolution refers to a leaked UN report prepared by a panel of experts that found that the Saudi-led coalition had violated international law on no fewer than 119 occasions, according to a Middle East Eye report. Just hours after the bill was passed on 15 March, Saudi-led warplanes struck an outdoor market in the northwestern province of Haja, killing 41 civilians and wounding 75 others.
"The Dutch parliament has set an important precedent and it's time for other arms dealing governments to do the same. The decision can't just be temporary though, it must be permanent," Campaign Against Arms Trade (CAAT) spokesman, Andrew Smith told the Independent.
"Saudi Arabia has a terrible human rights record and governments like the UK must stop supporting it. The bombardment of Yemen has lasted almost a year now and the humanitarian situation is desperate," he added.
The bill also referenced figures from the UN, which suggest that more than 6,000 people have been killed in the conflict in Yemen since Saudi-led intervention commenced in March 2015. Human rights organisation Amnesty International is hoping that more countries will heed the example set by Dutch MPs and impose an arms embargo on against Riyadh. Since David Cameron took office in 2010, the UK has sold £6.7bn ($9.5bn) of weapons to Saudi Arabia, including £2.8bn since it began shelling Yemen.
"Over the last year there has been mounting scrutiny of the way Saudi Arabia is fighting the deadly war in Yemen, and of the legal obligations of countries who sell and transit arms to Saudi Arabia," Amnesty's senior political affairs officer in The Netherlands, Youssef Rahman said in a statement.
UK-based law firm Leigh Day, which represents CAAT, said the risks to selling arms to Saudi Arabia are "clear." Solicitor Rosa Curling said: "If there is a clear risk that arms exported from the UK might be used to violate international humanitarian law, the UK has a legal obligation not to grant licenses for the export of military equipment and arms... We can see no reasonable basis upon which the government could conclude there is not such a risk in relation to exports to Saudi Arabia. The evidence is overwhelming."