Duterte to Abu Sayyaf: 'I will eat you alive – just give me salt and vinegar'
Philippines President Rodrigo Duterte issues fresh threat to Islamist group Abu Sayyaf.
"If I have to face them, you know I can eat humans. I will really open up your body. Just give me vinegar and salt, and I will eat you," is what the president of the Philippines has to say about the extremists of the Islamist group Abu Sayyaf. A visibly angry President Rodrigo Duterte has yet again issued a grim warning to the Islamist organisation.
The leader defended his harsh stance against criminals saying Abu Sayyaf insurgents and criminals engaged in illegal narcotics trade are "beyond redemption".
While speaking at a gathering, which included children, of the Filipino community in Laos, he said: "That's true. If you annoy me to the fullest... I will eat you alive. Raw".
Duterte then continued threatening Abu Sayyaf: "Go ahead. Set off bombs. Time will come when I will eat you in front of the people. I will devour you and if I have to, erase you." Duterte has also declared a state of emergency across the Philippines after a major bomb blast in Davao, home city of Duterte, killed 14 people and injured dozens.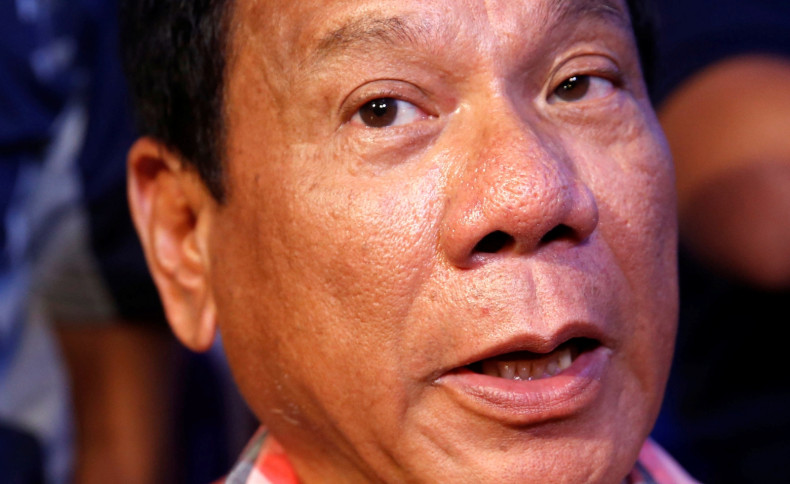 This latest set of prickly remarks came from Duterte shortly after his expletive-laden address targeted US President Obama, who swiftly called off a meeting with him. Duterte called the American leader a "son of a b***h".
Duterte's warning has also come at a time when the government is intensifying its actions against lawbreakers, particularly drug-traffickers, despite the raging criticism on human rights violations.
The Philippine president is also mulling over employing hatchet men and mercenaries to get rid of Abu Sayyaf as part of the increasing measures against them. "If I have to hire the Gurkhas to help us fight the Abu Sayyaf, I am willing to do it. There's no other option. These people are like germs, which must be eliminated," Emmanuel Piñol, a high-ranking government official and agriculture secretary, was cited as saying.