Rodrigo Duterte has defended his comments about Vice President Leni Robredo's legs claiming the media is attempting to make an issue of it. During an event to commemorate the third anniversary of Super Typhoon Yolanda in Tacloban, the Philippines president said he and Finance Secretary Carlos Dominguez admired Robredo's knees when she wore a "short skirt" to one Cabinet meeting.
"It's appropriate. As a matter of fact it is good," Duterte said on 9 November as he prepared to leave for a two-day trip to Malaysia. "So what's the problem there? Why make an issue? Sexist? There goes the media again."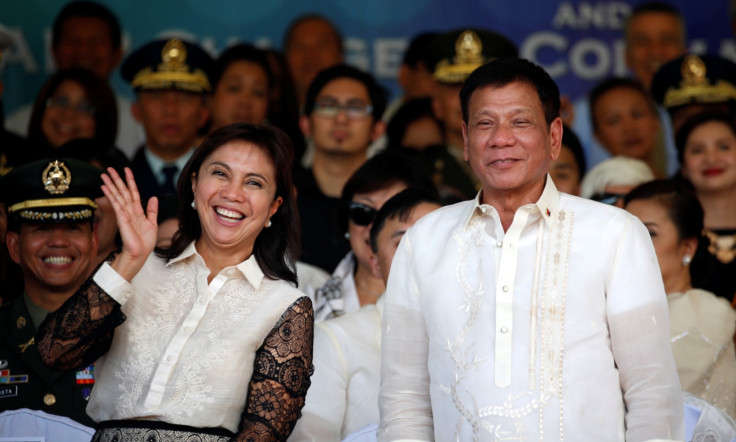 He explained that he mentioned Robredo's legs simply to make people laugh.
"What's so special about the body of a woman? ... Do not exact standard for me. I will do what I say and I say what I do. Those jokes like that are nothing," he added.
During the event that took place on 8 November, the president also teased Robredo onstage and asked her if she had a boyfriend adding, "if it's true, a congressman may be killed".
The vice president, a widowed mother of three daughters, tried to brush off the comments but later expressed her discomfort stating that such "tasteless remarks and inappropriate advances against women should have no place in our society."
"We should expect that most of all from our leaders," she said. "When President Duterte made inappropriate remarks, I deliberately chose to ignore these. There are larger and more urgent issues we confront as a nation that demand our collective attention."