Eleven elephants from Thailand's ancient capital of Ayutthaya, marched through Bangkok's streets as part of a procession dedicated to the late Thai King Bhumibol Adulyadej, who died on 13 October, plunging the entire country into grief.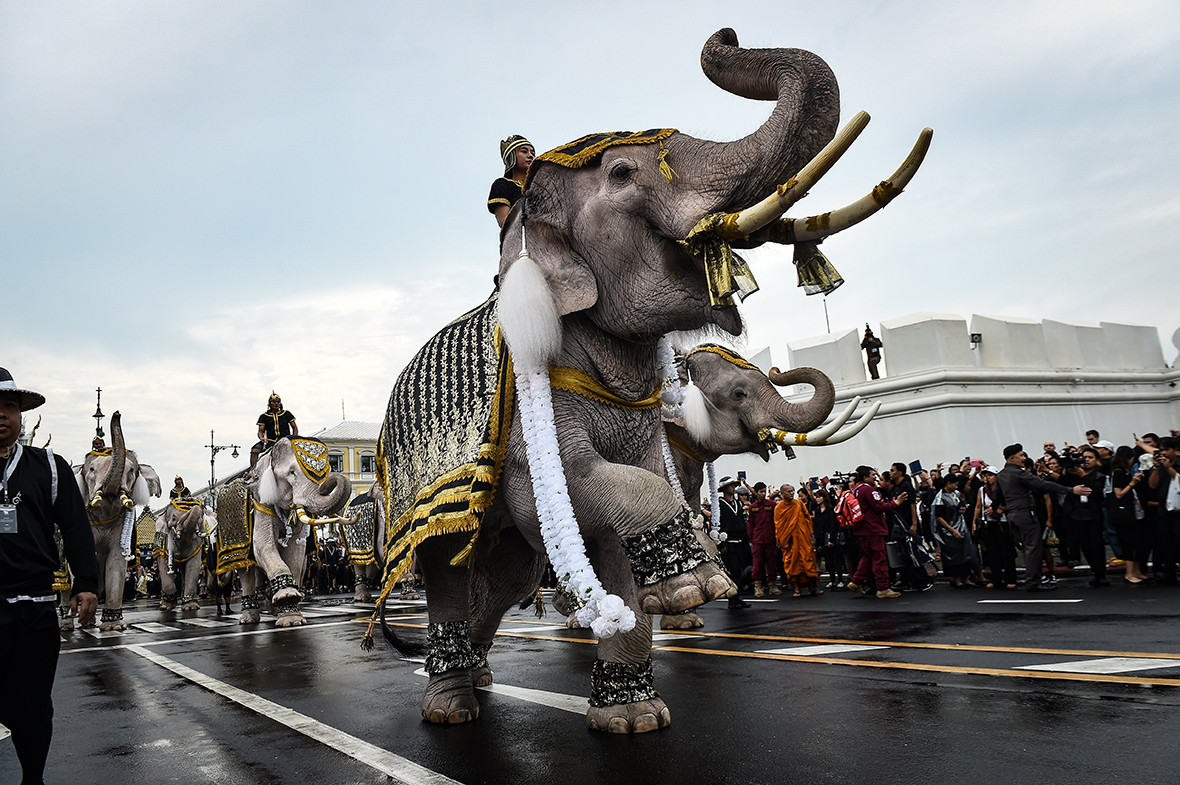 Painted white to symbolise royal white elephants, the pachyderms, accompanied by their handlers, bowed in front of the Grand Palace gate, where the late King is lying in state and observed a minute's silence.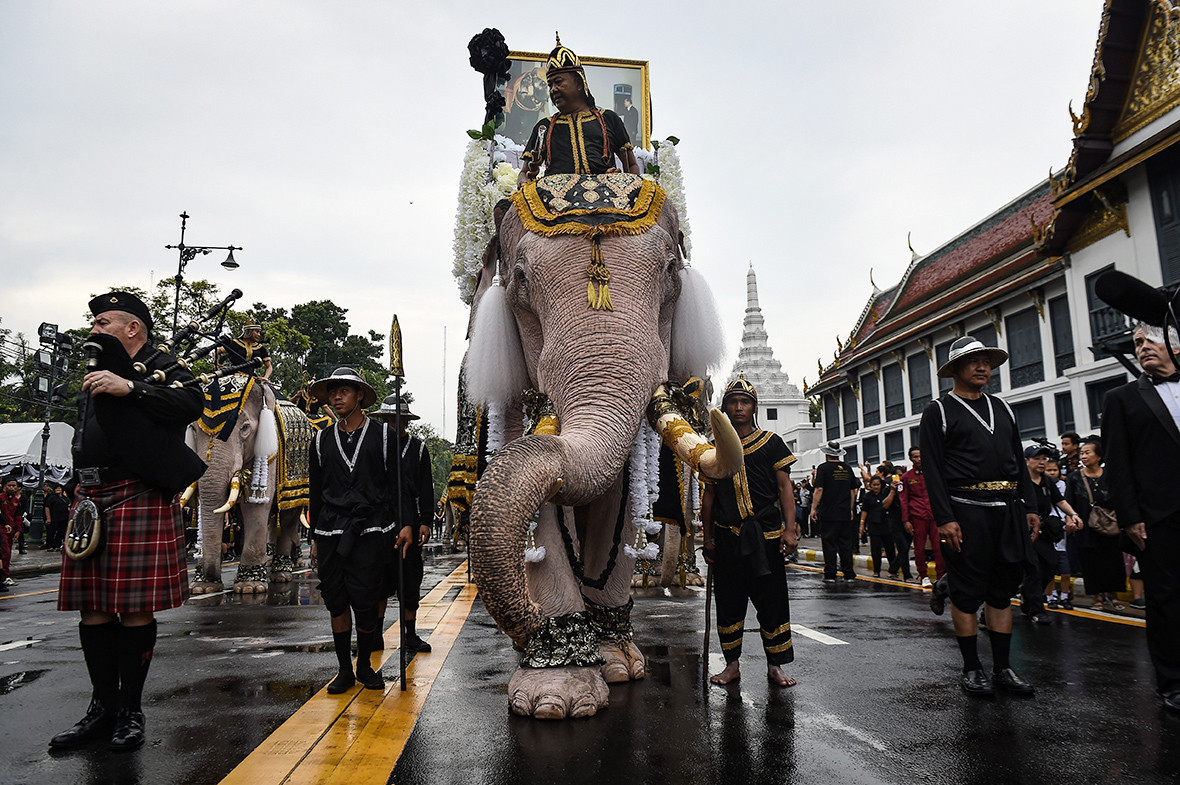 Ayuthaya Elephant Palace owner, Laithongrien Meephan, who led the procession told Reuters that the practice to participate in the traditional ritual is thought to be one of the toughest training for the elephants in modern day. "This is the biggest event in my life. Although there may be other events which involved more number of elephants, with elephants this huge that were able to synchronise their movement is something that I've never done before. But I'm familiar with all of the elephants that took part in today's event, they are like brothers and sisters. Therefore, I was confident that they could definitely execute the rituals beautifully," he said.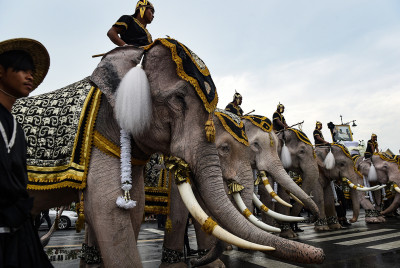 It took the elephants and their handlers three weeks to practice for the event, much to the pleasure of onlookers, who were impressed by the elaborate procession. "The elephants managed to stay very calm even though there were lots of people gathering around them, they still were able to carry out the ritual at best. People were happy to be able to watch this," local resident Orranart Chudboonchart told Reuters. King Bhumibol died aged 88, after 70 years on the throne. The military government has since declared official mourning for a year and called for all festivities be postponed for an initial 30-day period, though it also asked for businesses and investors to maintain economic activity.