Philippine President Rodrigo Duterte urged China to ban fishing activities inside the disputed Panatag Shoal, also called the Scarborough Shoal. The Filipino leader is reportedly poised to issue a unilateral executive order declaring the resource-rich reef in the South China Sea a no-fishing zone.
Duterte said that irrespective of whose territory it is, protecting the reef and its rich marine life was "common sense".
Duterte recently made the suggestion of turning the disputed shoal into a marine sanctuary to his Chinese counterpart Xi Jinping when the two met in Peru on the sidelines of the Asia Pacific Economic Cooperation (Apec) summit last week. Philippine Presidential Communications Secretary Martin Andanar had said earlier in the week that Xi was receptive to the proposal.
However, a Reuters report quoted Chinese Foreign Ministry spokesman Geng Shuang as saying that they cannot confirm if their president supports Duterte's plan, but China had made "appropriate arrangements" in the spirit of friendship to allow Filipino fishermen access the disputed waters.
"China's sovereignty and jurisdiction of Huangyan Island has not and will not change," Geng had said on Tuesday (22 November), using the Chinese name for the shoal. "We hope China and the Philippines can continue to strengthen dialogue and cooperation, and make the South China Sea issue a positive factor in promoting bilateral friendship and cooperation," he added.
Two days later, speaking to reporters on Thursday, 24 November, Duterte said: "China should also give the same order to not fish on the spawning ground.
"I do not care what China says about their ownership of the shoal. Me, as president, I claim my rights, so I say no fishing," he said, referring to the international arbitrary tribunal's July ruling favouring the Philippines.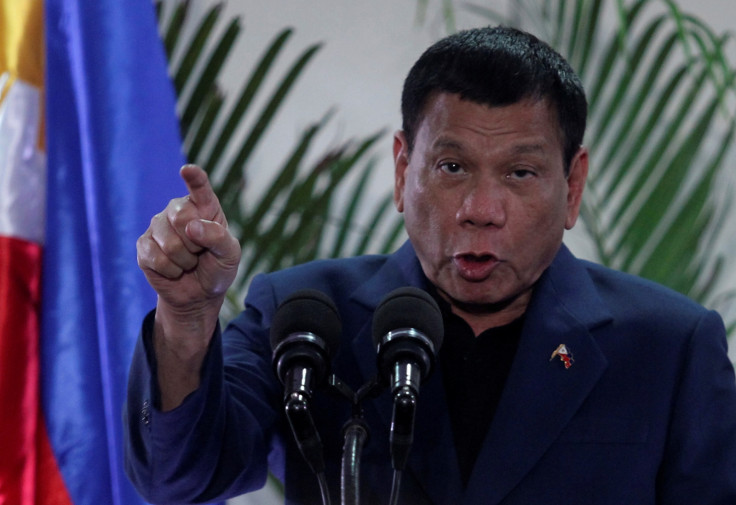 "Even if no country would claim it to be their territory, common sense should tell you not to destroy the source of the life," GMA News quoted Duterte as saying.
The disputed shoal is located 124 nautical miles from the nearest point in Zambales province in the Philippines, which is well within the country's 200-mile exclusive economic zone. However, Beijing has been disputing Manila's claims over the shoal and had even taken control over it in 2012. Since then until recently, Filipino fishermen were not allowed to operate near the shoal.