Duterte 'tough but warm and charming', New Zealand foreign minister says
The Philippines president stopped over in Auckland on his way to Manila after attending APEC summit in Peru.
New Zealand's Foreign Minister Murray McCully has described the Philippines President Rodrigo Duterte as a "tough" but "warm and charming" leader after a private meeting in Auckland, New Zealand. The two reportedly discussed a range of issues, including the hotly contested South China Sea territorial dispute between Manila and Beijing.
Duterte has been labelled a "punisher" and foul-mouthed president who rose to fame with his torrent of invective against the US and those who criticised his crackdown on drugs and crime in the Philippines.
"He's a tough guy but he was warm, courteous and actually quite charming," the New Zealand Heraldcited McCully as saying after the meeting, late on Tuesday (22 November). "He's a very engaging character and it's not difficult to discuss sensitive issues with him. He is very happy to engage on those issues."
The New Zealand minister said he discussed a wide range of topics with Duterte but refused to comment on whether he spoke about the Filipino president's controversial anti-drug campaign.
Seventy-one-year-old Duterte arrived in Auckland, New Zealand's largest city, while transiting home after attending the Asia-Pacific Economic Cooperation (APEC) summit in Peru.
"We talked about everything," McCully said. "I don't want to talk publicly about what was a private discussion but we discussed the full range of issues."
"He doesn't beat around the bush. He has got quite firm views and he expresses them, and very colourfully," he added.
The meeting in Auckland is thought to have come at a tense time when the Philippines has strained relations with its long time ally, the US as Duterte sought to seek alliance with Russia and China.
On the sidelines of the APEC summit in Peruvian capital, Lima, the Filipino president met with his Russian counterpart Vladimir Putin and reportedly lashed out at the West yet again of "bullying" and its "hypocrisy", underscoring Manila's weakening ties with the US. Duterte views Putin as his "idol" and "hero".
Adham Crichton, a spokesman for McCully, said on Wednesday (23 November) that New Zealand would not provide any comments on the discussion between its foreign minister and Duterte as it was not a formal bilateral meeting, Reuters reported.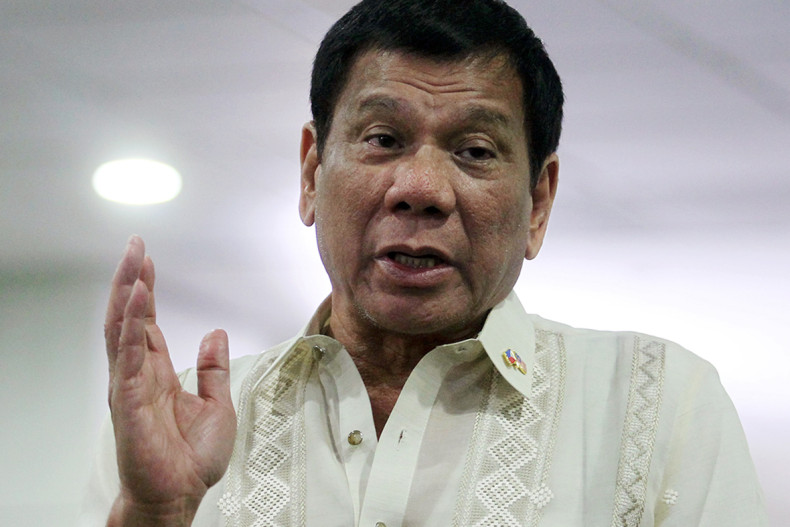 McCully said his meeting with Duterte was a courtesy call and that it was the "appropriate thing" to do to have someone from the New Zealand government to attend to the president of the Philippines.
However, it has emerged that Duterte's visit was not welcomed by all. A human rights lawyer in the country reportedly said the New Zealand government should have barred the Filipino leader from stopping over due to his alleged low regard for human rights.
"It's bad enough that he's killing people without trial, what's worse is that when there's innocent people, including women and children caught in the crossfire and butchered in this way, he says it's nothing," the New Zealand Herald cited the lawyer as saying.