Filipino fishermen have begun accessing the disputed Panatag Shoal (Scarborough Shoal) in the South China Sea after being prohibited entry by China for four years. Foreign Minister Perfecto Yasay Jr attributed the development to "mutual trust" and understanding built between the countries following President Rodrigo Duterte's visit to China a week ago.
Yasay clarified that neither was permission sought nor any written agreement signed between the two countries for the Filipino fishermen to access the resource-rich waters in the disputed area.
There were recent reports of Chinese vessels withdrawing from the shoal. However, Chinese naval and coast guard ships continue to be stationed at the disputed reef.
The foreign minister declined to comment on those developments and said: "There is no agreement that has been arrived at with China insofar as these ships leaving or our fishermen having access to Scarborough but I would imagine as part of our quiet diplomacy trying to build mutual trust and confidence with two countries, these have been made possible."
Earlier on Wednesday (2 November), presidential spokesperson Ernesto Abella had said the same. "At this stage, we're not talking guarantees, we're just going by the fact that they, the fishermen, can now just go [there]," the Inquirer quoted him as telling reporters. He did not comment on whether the current arrangement was temporary.
Abella also said that whenever the two countries initiate bilateral talks on the South China Sea dispute, Duterte would bring up the international arbitrary court ruling on the issue with Chinese president Xi Jinping. The July ruling had termed China's claim over most of the sea "illegal".
On speculations that permission was sought from China to allow Filipino fishermen fish in the waters without being harassed, Yasay clarified that such an act would amount to accepting their authority over the shoal.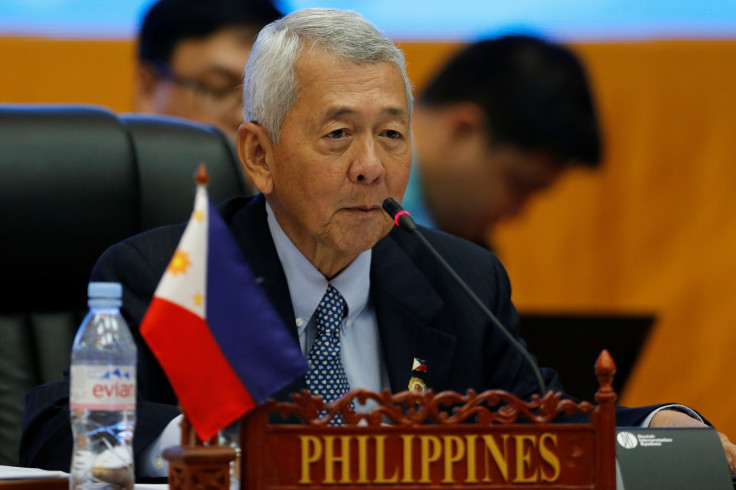 "We do not want China, for instance, to allow our fishermen to fish there because allowing our fishermen to fish there will suggest we recognise their authority," Yasay was quoted as saying by GMA News.
Meanwhile, the Asian Maritime Transparency Initiative (Amti) said recently that satellite images suggest Filipino fishermen are still not entering the shoal for fishing and are fishing at a distance.
"Despite earlier reports, it appears that Filipino fishermen are still not fishing inside Scarborough Shoal. New imagery from Oct. 29 showed a China Coast Guard vessel anchored just inside the mouth of the lagoon, where it has been for most of the period since China seized the shoal in 2012, apparently blocking access," the maritime agency stated in a report.
"Basically, the Xi-Duterte understanding seems to have returned to the status quo that was in effect for most of the Aquino presidency," Gregory Poling, director at the maritime agency, told the Inquirer, referring to Filipino-China relations when Benigno Aquino III was the president of the Philippines.