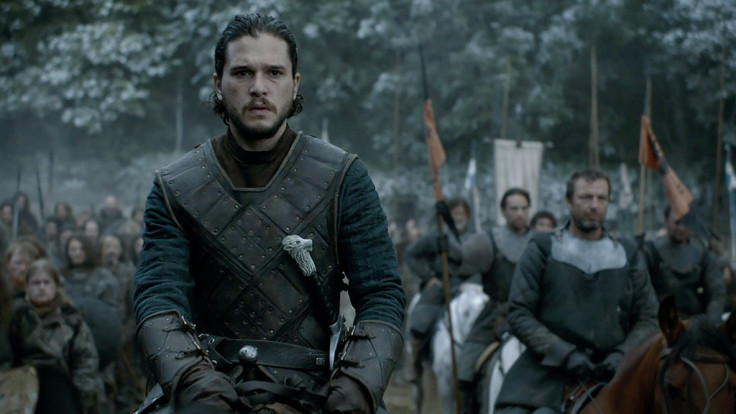 The recent Game Of Thrones season 7 casting call reports have sparked speculation regarding the filming schedule of HBO's fantasy series. And there is more good news from the show's creators David Benioff and DB Weiss who have revealed some new details on Jon Snow and Sansa's future.
In an interview with Deadline, the show creators quoted biologist and author EO Wilson and teased a rocky path ahead for the newly crowned King of the North. "As E.O. Wilson wrote, 'Within a group, selfish individuals always win. But in contests between groups, groups of altruists always beat groups of selfish individuals.' So Jon Snow better hopes this is a contest between groups," they told the website.
As of now, fans know that Sansa stark was not happy with all the powers being shifted to her half brother (she still assumes Jon as Ned Stark's bastard son). While in reality, Jon almost lost the Battle of the Bastard to Ramsay Bolton after the latter incited him by killing Rickon. But it was Sansa's brilliance that saved the day for the Starks as she lit the beacon to Lord Petyr Baelish (Littlefinger), who came at the right time with the Knights of the Vale.
This resulted in the defeat and death of the cruel Ramsay. The Starks recaptured Winterfell but the lords of the North declared Jon as their king sidelining Sansa's clever efforts.
Both Benioff and Weiss have valid reasons to quote Wilson and hint that emotional leaders always lose out on calculative and selfish individuals, no matter how great he is as a person. "Jon's honorable nature has proven a disadvantage in some regards: a man who plays by the rules will have a harder time defeating men and women who don't," they added.
However, as good leaders always get the support from the most unlikely source possible, there seems to be a chance that the former Lord Commander will find loyal people in his newly formed allies before Sansa plays any tricks that she learned during her days with Ramsay and Littlefinger.
"But Jon's nature also provides one of his great strengths: his ability to win others to his cause. Men who respected his courage and honesty elected him Lord Commander of the Night's Watch. The Free Folk, who had never before aligned themselves with kneelers, chose to fight for Jon Snow because they believed in him. The lords of the north named him King in the North because they realized he was their last, best chance to survive the wars to come," the show's creators said.
Fan site Watchers on the Wall has reported that HBO is look to cast a a Priest who is in his 60s, a Gate Guard in his 20s, a Merchant in his 40s, a Lovely Lady, a Young Lord and a Lieutenant – both in their 20s.
Filming for season 7 will begin in a few months as the producers are waiting for the winter to set in. Game OThrones is expected to return with its seventh season in summer next year.