Dyson has launched the latest generation of its bladeless fans, hoping its extensive research and development capabilities that revolutionised vacuum cleaning can provide a complete solution to home heating - and cooling.
The Dyson Hot + Cool Jet Focus (AM09) utilises "Jet Focus Technology" to offer users a direct airflow for concentrated personal heating and cooling, rather than simply a wide stream of air like its predecessors.
Ahead of its 15 April UK launch, IBTimes UK got its hand on one of the machines to put it to the test.
---
Dyson Hot + Cool Jet Focus: Design
---
The slim and sleek design of the Hot + Cool is only a slight evolution from its predecessor. Most notable is the absence of buttons on the front, opting instead for a single power button.
Instead, a fitted remote control that magnetically fastens to the top of the fan is used to control the device, featuring two extra buttons that allow users to alternate between a wide and focused stream of air.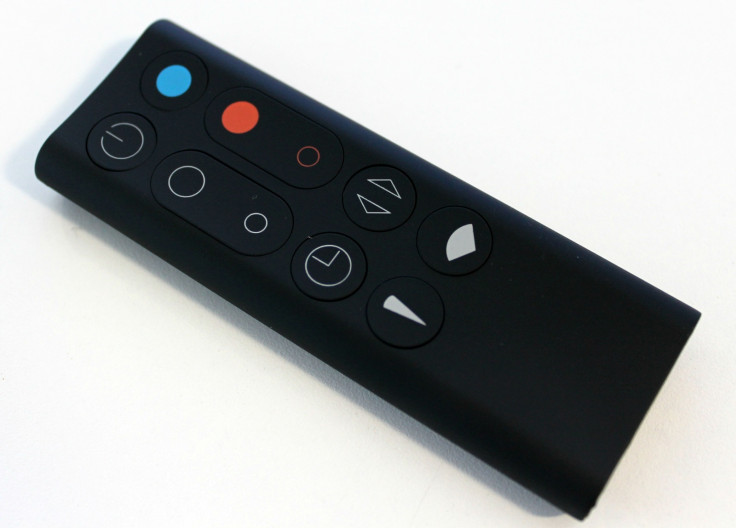 The lack of blades and a new "aerodynamic diffuser" means turbulence is reduced and with it noise.
The Dyson Hot + Cool's space-saving design strengthens its claim as a potential replacement for central heating systems in small flats and houses.
---
Dyson Hot + Cool Jet Focus: Technology
---
More than 520 patents and pending applications relating to technology used in the fans, with over £34.4m ($50.9m) ploughed into the development of Hot + Cool machines.
The patented "Jet Focus Technology" is inspired by the Coanda effect, which causes air to change direction as it travels over a surface.
"Using the Coanda effect AM09 manipulates the flow of air to either focus on you, or on heating or cooling the whole room," James Dyson said. "It gives powerful uninterrupted airflow where you want it, to banish pockets of cold or hot air in the home.
"It gives powerful uninterrupted airflow where you want it, to banish pockets of cold or hot air in the home."
The technology allows a direct and focused channel of air that can be used for personal heating or cooling in Personal mode, rather than just a wide stream that progressively alters the temperature of the whole of its surroundings.
This can be energy efficient if it is only one part of a room that needs heating or cooling, however for the most part when using, it the Diffused mode proved sufficient.
As with other Dyson bladeless fans, the AM09 utilises Air Multiplier technology that replaces traditional fan blades with a motor in the base that draws in air and channels it up into the oval head.
---
Dyson Hot + Cool Jet Focus: Cost and conclusion
---
As with all of Dyson's premium products, the Dyson Hot + Cool Jet Focus comes at a price. While it is unarguably better than any other domestic heater fan on the market, it may be that only those with the financial means or the most devoted of Dyson aficionados who will be able to part with £400 for the machine.
It is £100 more than the Dyson AM05 Hot + Cool and the company justifies this price with its Jet Focus technology and quieter performance.
At that price, though, you might expect something extra special for your money, such as a corresponding smartphone app that allows you to control the temperature of your home remotely. With such capabilities, the AM09 device would even offer competition for smart central heating systems in smaller homes and flats, such as Google's Nest or BT's Hive.
With no other device in its product category offering anything near these capabilities - or even the ones already offered by the Hot + Cool Jet Focus AM09 - this is probably asking a bit too much of Dyson. For now.