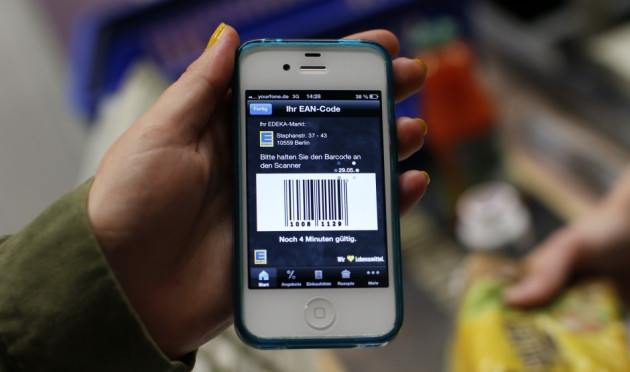 In 2012 the UK the online retail market had an estimated value of £78bn, and the Centre for Retail Research forecasts that the industry will continue to grow at a rate of about 10%. Ecommerce is an ever-changing environment for both consumers and businesses.
Predicting how the industry will evolve is especially tricky, but in a digital 'survival-of-the-fittest', we thought it was important to try. At Econsultancy, we have identified the top five potential trends, based on themes from our latest report Building an Ecommerce Team: Best Practice Guide.
1. Data is taking the lead
Data is already here in a big way. You may not be a specialist business analyst but you need to understand what data can do for your business. You'll want to be able to ask for the right data to be pulled and recommendations to be made.
Having a business analyst on your team, or access to a data-orientated person in the finance department, is essential if you are to make smart commercial decisions. In terms of technology, the size of organisation dictates what kind of data engines you invest in. For smaller operations, it's likely Google Analytics will be the primary tool, integrated with existing data sources.
Although it's a tall order, having one person who understands all of the data, as well as the marketing and merchandising will be important. One ecommerce manager I recently spoke to said "it's always about trialling, and the beauty of ecommerce is the results are fast and measurable."
2. The role of the traditional marketer is changing
As increasing emphasis falls on data and measurability, you will see more ecommerce leaders owning traditional marketing budgets rather than marketers taking control of ecommerce. Ecommerce data will inform marketing's approach to retaining and acquiring customers - and marketers will be under greater scrutiny to deliver results.
We may also see more companies splitting budgets between brand 'awareness and engagement' campaigns and 'scientific' budgets where CPA and ROI are king in terms of success measures.
3. Always-on shopping experiences
Mobile plugs the gaps in service availability, so businesses will be expected to deliver service 24x7. This means making sure the technology and process is in place so customers can access what they need, when they need it, across devices (smartphone, tablet, PC).
For example, you should make your site as 'self-serve' as possible for order tracking, history, product info, reviews and content. In this way, you eliminate the need for live-chat staff across different markets and languages.
In most cases it makes little sense to have a simple 24-hour service flowing across time zones and offices within your organisation.
4. Flexible customer service
The customer service requirements for international businesses can be significant. If you offer your site in a foreign language, then you should offer customer service in that language as well. If you're not going to do that, there's little point in incurring the costs of translating and maintaining foreign language sites.
It's a no-brainer to want to reach out and help the customer wherever they are in the world and then offer relevant help options. And with so many consumers using social networks like Twitter and Facebook, mishandling customer service is likely to result in near-immediate public complaints.
5. User-centred and responsive/mobile design
Responsive design and 'device-first' thinking is increasingly important now, and it's a real challenge to get marketing and creative teams to understand the pros and cons. Although it becomes very template-driven, thereby limiting creativity, 'device-first' design means everyone can see your messages. Hopefully interaction and results will be positive.
Increasingly, ecommerce development starts with the mobile journey. This is the stripped-back version for the customer who knows what they want: to get in and out and on their way.
For the full experience there is the flagship store. That said, there is still so much more out there to be done in tablet experiences for brands with touch screen and storytelling.
The standard mobile site will be able to handle more content, but we're seeing customers save this browsing experience for tablet time. Even better, the mobile site will remind them later of a great piece of content to watch at home in the evenings and at weekends.
Econsultancy is a globally renowned information and capability development service for digital professionals. To find out more go to http://econsultancy.com or the company's Twitter account http://twitter.com/econsultancy.