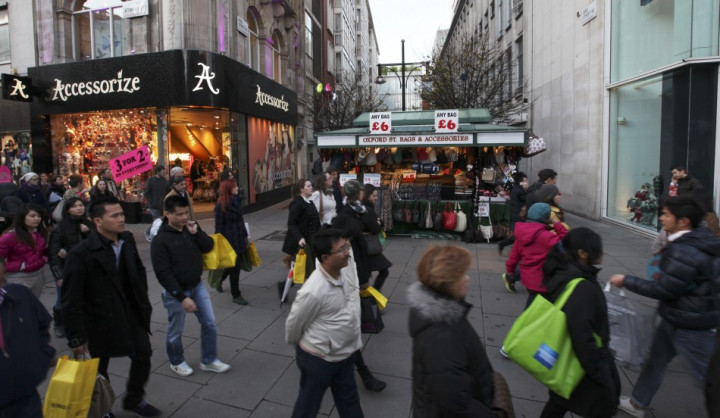 Britain's economy is entering a "low-growth landscape" as the outlook for some of its key export markets deteriorates, according to Ernst & Young's latest ITEM Club forecasts.
In 2013 the economy will grow by just 0.9 percent as uncertainty from the US, which is still yet to conclusively resolve its fiscal cliff problem, and an ever-weak eurozone hangs over Britain like a dark cloud.
"The UK is one of many countries banking on an export-rich recovery, making this strategy very difficult," said the E&Y ITEM Club report.
"The prospect of a durable recovery remains elusive, dependent upon confidence in financial and business communities, which is likely to take time to rebuild.
"However, if the buoyant mood of the financial markets is sustained and is reflected in business confidence, company spending could move ahead much faster than the ITEM Club forecasts."
E&Y also said that the Bank of England and Treasury must overhaul their approach to monetary policy.
Inflation targets are no longer effective, argues E&Y, and the BoE should adopt money GDP targets as its new remit, using the impending change of governor, from Mervyn King to Mark Carney, as an excuse to reassess what it does.
"The standard argument for an inflation target is that inflation figures are understood by the general public and are available on a timely basis and never revised, unlike GDP figures," said E&Y.
"However, any intelligent lay person would understand why it was important to put economic growth on a par with inflation in present circumstances.
"Moreover, recent inflation target overshoots and debates about the way that inflation is measured have undermined the credibility of the inflation target.
"Ultimately, with employers now firmly in the driving seat when it comes to negotiating wages, it is not clear that public perceptions of inflation count for very much anyway these days."
The UK economy is facing the prospect of a triple-dip recession as 2012 looks likely to have ended on a contraction, with a raft of disappointing data from key sectors.
Many economists predict a return to marginal growth in the first quarter of 2013, but worse-than-expected performance in the fourth quarter suggests the economy may be weaker than anticipated.
---
Follow @shanecroucher