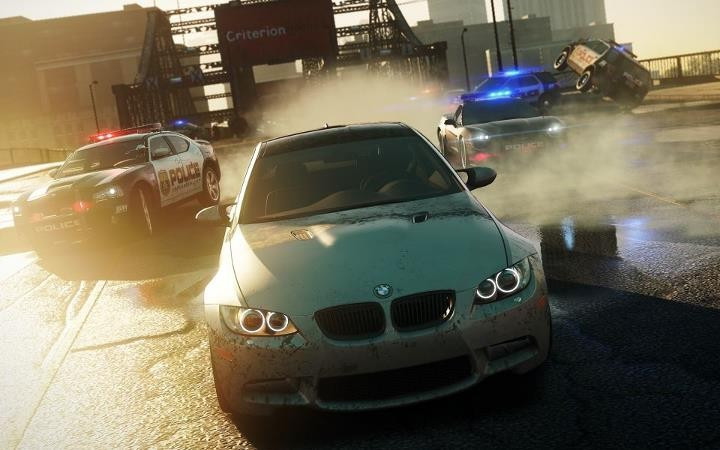 Electronic Arts (EA) has confirmed via Facebook that the next instalment in the Need For Speed video game franchise is Need For Speed: Most Wanted (NFSMW). The game will be developed, according to IGN, by Criterion Games. Although the game didn't feature in the E3 schedule earlier, we do know it willl be unveiled at the E3 press conference starting 5 June at the Los Angeles Convention Centre (LACC). The official post also reveals the first screenshot for the forthcoming game.
Meanwhile, there is more good news for all action-RPG fans out there, as the Dawnguard DLC for The Elder Scrolls V: Skyrim should be available at E3. This is Bethesda's first DLC for Skyrim till date and should bring more joy to a gamer community are already thrilled with one of the biggest games of the year - worth more than 300 hours of game-play-time in single player mode alone.
Bethesda has released a video trailer to give the Skyrim fans a glimpse of what the Dawnguard DLC will bring to the table. According to tech2, the DLC will allow players to get into the shoes of bloodthirsty vampires or their hunters - the Wolfpa or the Dawnguard. The DLC should stay true to Bethesda's tradition of introducing more game content through these updates. On the downside, the DLC is Xbox 360 exclusive, for now. We can, however, expect PC and PS3 versions coming out a month later. There is better hope of getting a confirmed release date for the DLC on other game platforms at the E3 expo 2012, along with some more interesting game footage.
Watch the Official Video Trailer for The Elder Scrolls V: Skyrim Dawnguard DLC: