The 22nd of April is Earth Day, and the theme for 2016 is Trees for the Earth. Trees provide us with food, energy and income, and help communities achieve long-term economic and environmental stability. They help delay the effects of climate change, both globally and locally.
Earth Day has been commemorated every year since 1970, and this year the organisers are calling on people around the world to help them achieve an ambitious goal – planting 7.8 billion trees by Earth Day 2020: one tree for every person on the planet.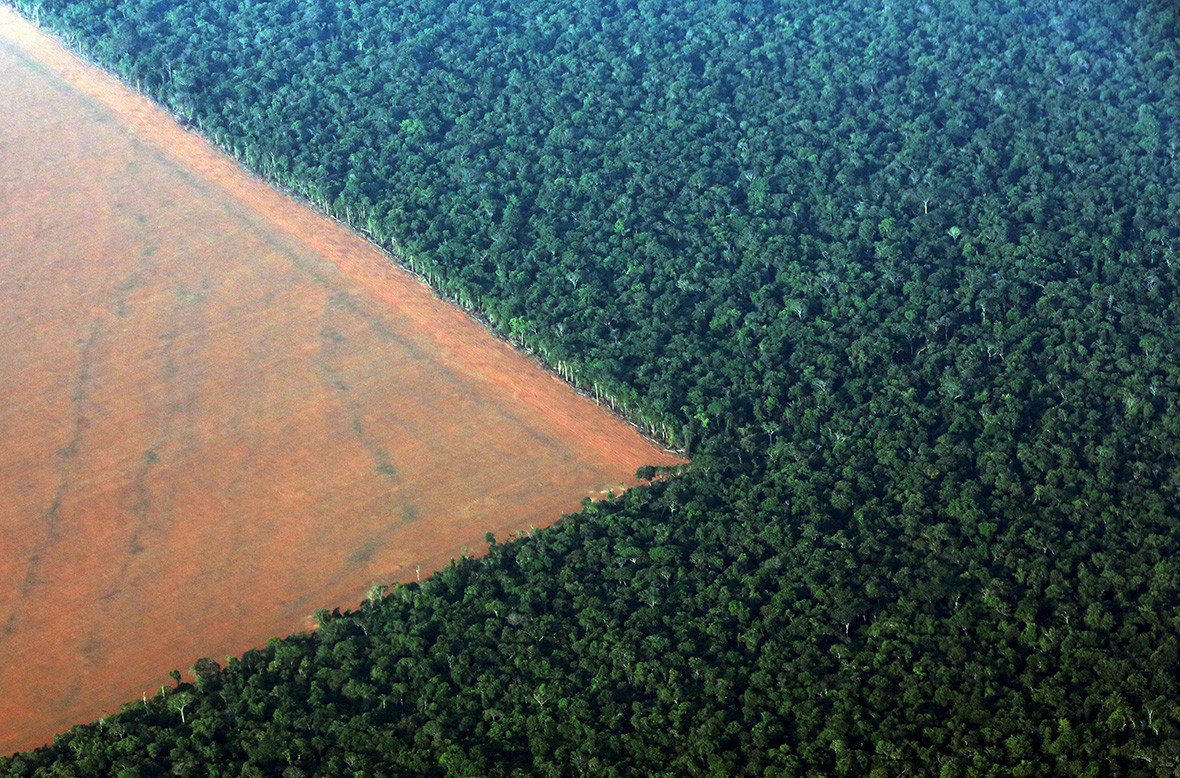 According to Scientific American, we are losing roughly 80,000 acres of tropical rainforest each day, while "significantly degrading another 80,000 acres every day on top of that". These issues cannot be solved when there is an overwhelming demand for what the trees can give us: timber, paper and for secondary products such as packaging, despite the fact that such products can be sourced via other materials.
This demand can often result in loggers to go to extreme lengths to meet the demands; with many going about it illegally. Forests are cleared for plantations such as palm oil, stripping the economic livelihood of local communities. The Amazon rainforest is being eaten away at by deforestation, often by burning large fires to clear away the trees so that the land can be converted to non-forest use, such as farms, ranches or general urban use.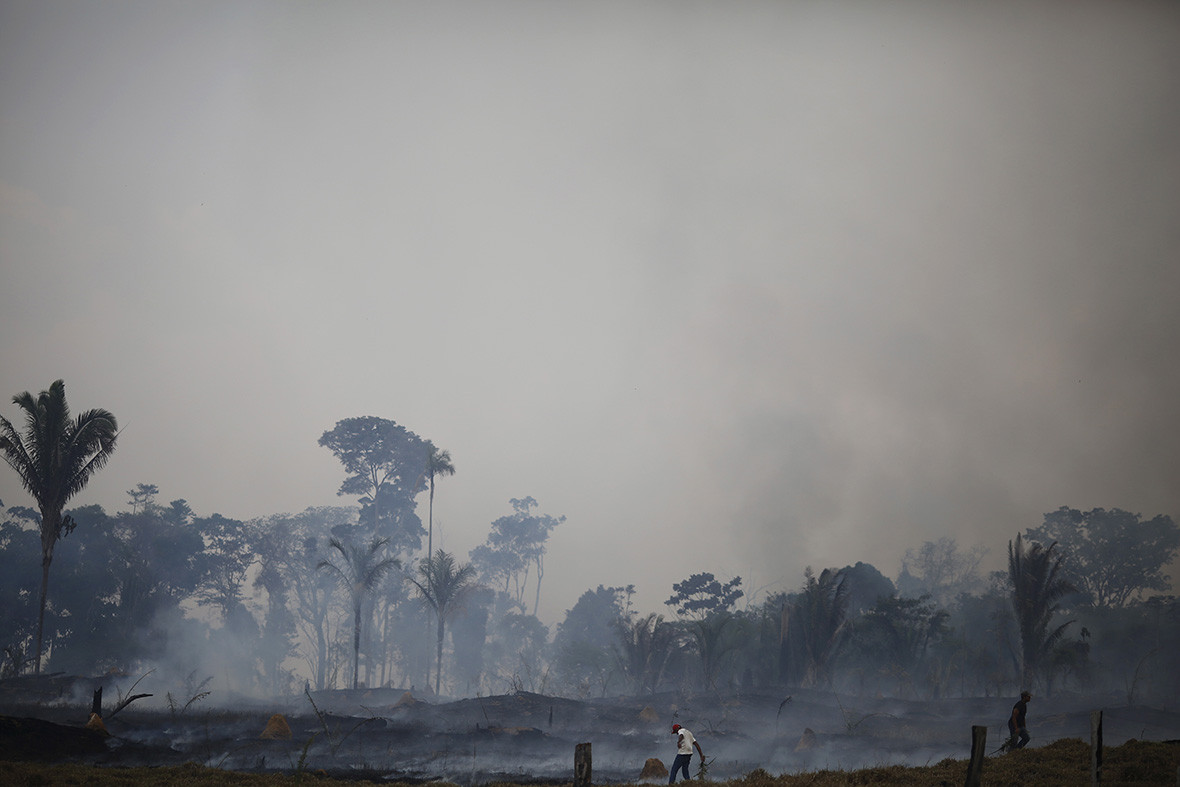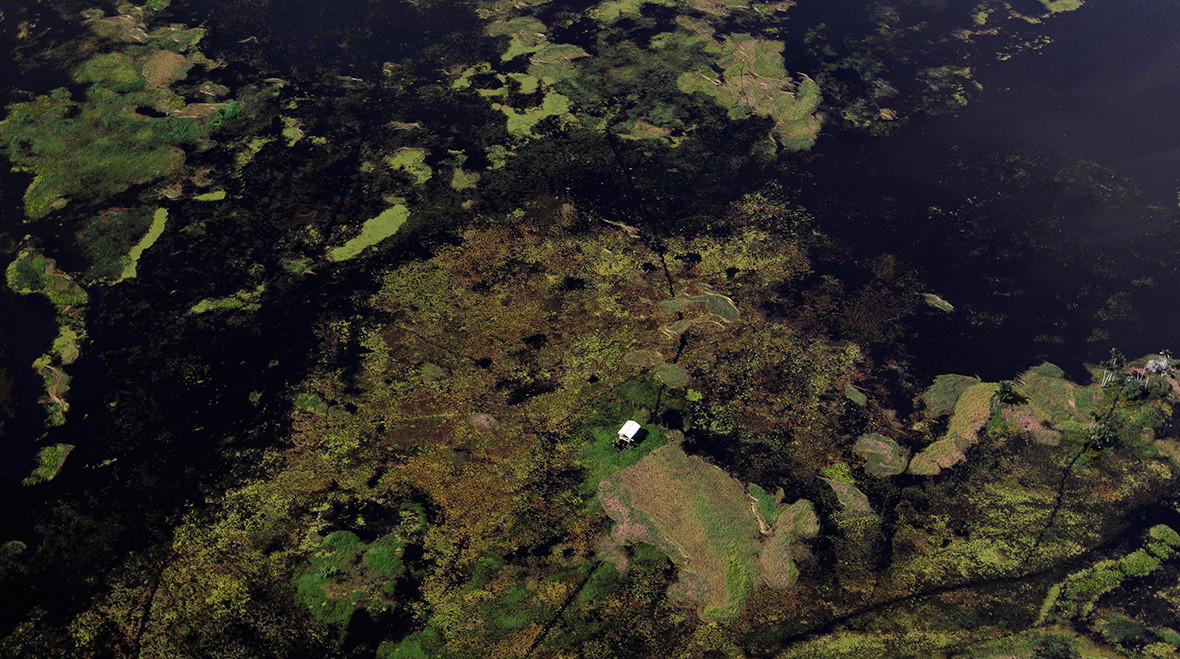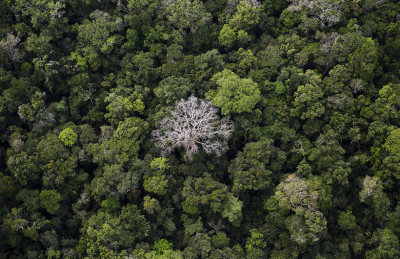 A large part of Brazil is gripped by drought, thought to be caused partly by deforestation of the Amazon. According to Brazil's National Space Research Institute, deforestation causes a dramatic decrease in the humidity that comes from the Amazon in the form of vapour clouds, drying up key reservoirs in Sao Paulo and neighbouring states.
About 20 billion tonnes of vapour evaporate from the Amazon region every day. A big Amazonian tree, with a crown measuring 20 metres, can evaporate up to 300 litres a day, compared with one litre evaporated by a square meter of ocean, according to the Space Research Institute.
Cattle ranching is a significant contributor to deforestation in the Amazon. Fires are often set by ranchers to clear shrubs and forest for grazing land.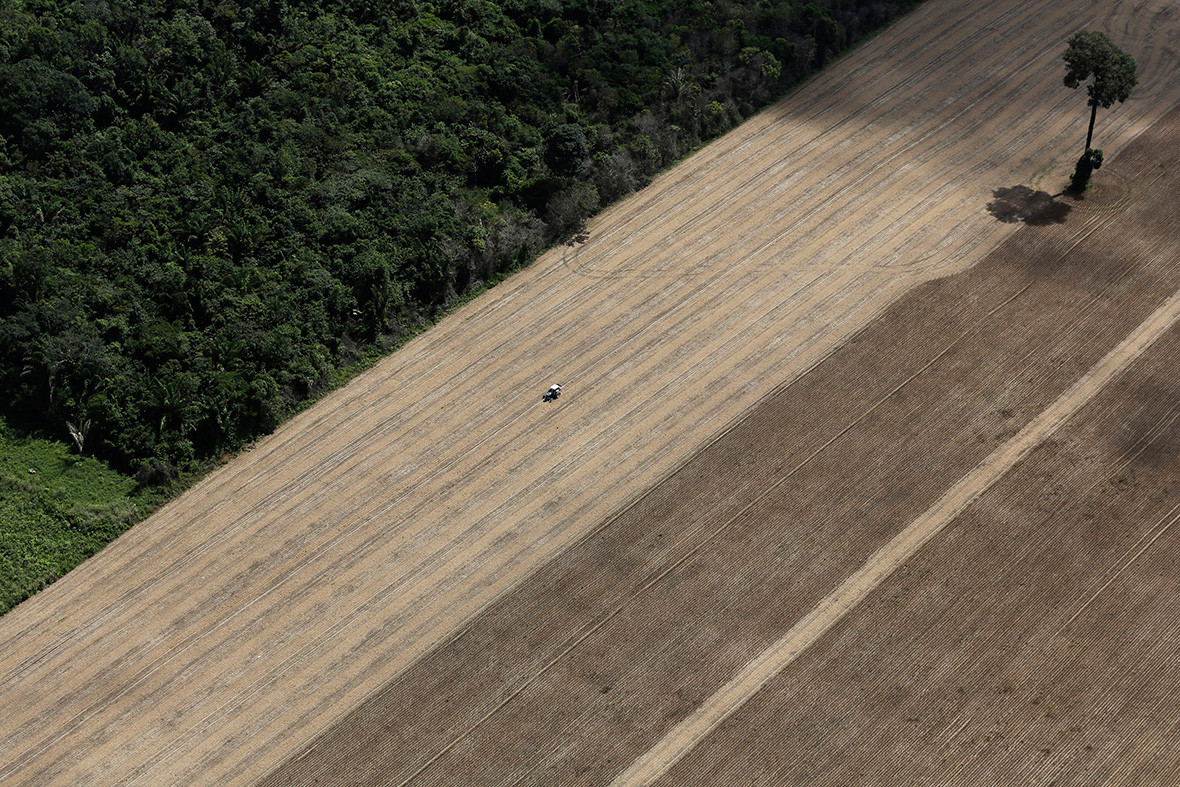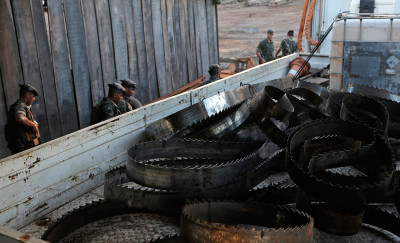 "The importance of forests stretches far beyond their own boundaries. Forests help to regulate the Earth's climate because they store nearly 300 billion tonnes of carbon in their living parts – roughly 40 times the annual greenhouse gas emissions from fossil fuels." Greenpeace reported.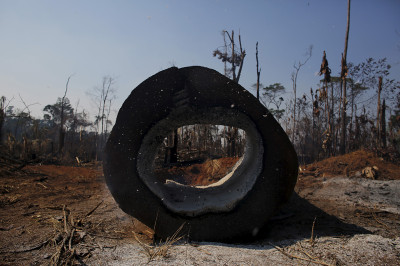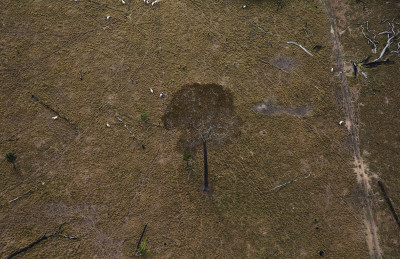 Areas such as Rondonia, a western Brazilian state half the size of Ireland, has seen a dramatic rise in deforestation of the rainforest in recent decades. Since 1988, about 16% of the state has been cleared. An area bigger than Germany has been razed across the entire Amazon over the same period. Below is a combination image, taken from a Nasa satellite, showing the rainforest on 19 July, 1975 and 27 August 2014.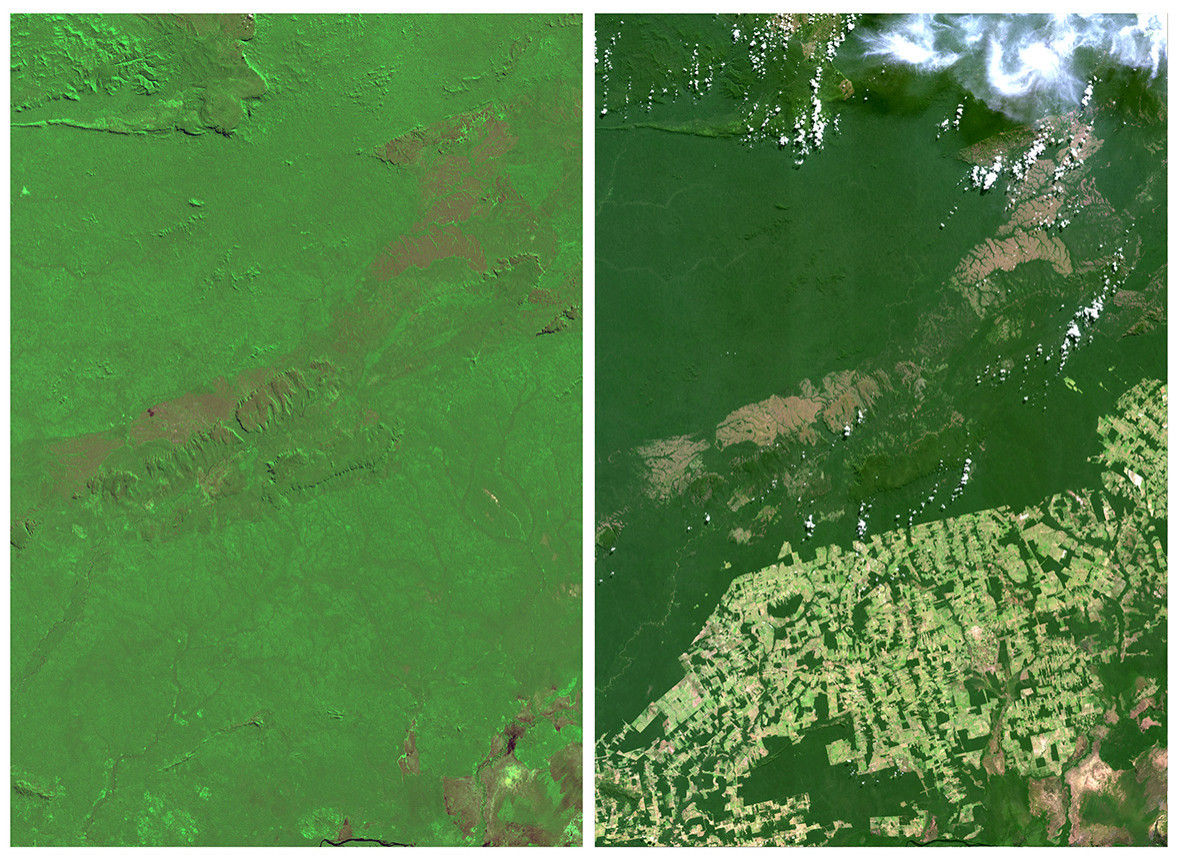 The Earth Day Network has five years in which to realise its dream of planting 7.8 billion trees. You can help – find out how here.