Nearly 200 historic Buddhist temples in the ancient city of Bagan were damaged by an earthquake. The 6.8 magnitude quake shook buildings across Myanmar, with tremors felt as far away as Bangladesh and Thailand – where witnesses reported high rise towers swaying in Bangkok.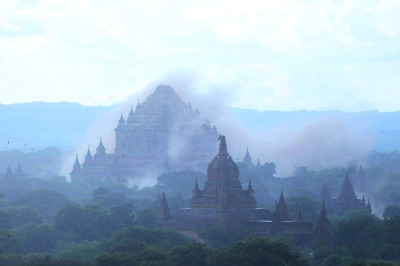 More than 10,000 stupas, temples and monasteries were built over a 250-year period from about 1044 to 1287. King Anawratha, who unified the country formerly known as Burma, and his successors built the temples in a frenzy, believing they would gain spiritual merit. The city was abandoned around 1287 for reasons not entirely clear.
Bagan, also known as Pagan, is Myanmar's top tourist attraction, drawing visitors from all over the world who can view a panorama of temples stretching to the horizon flanked by the Irrawaddy River.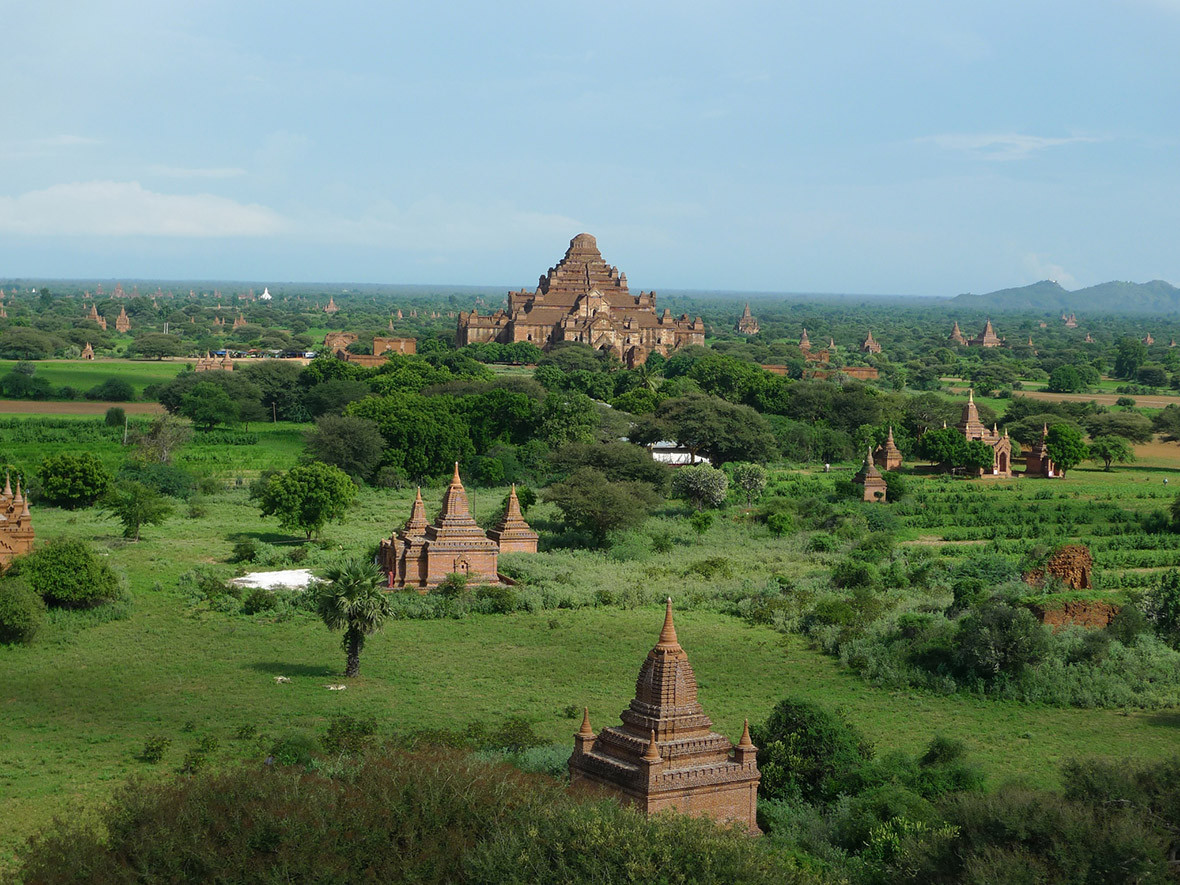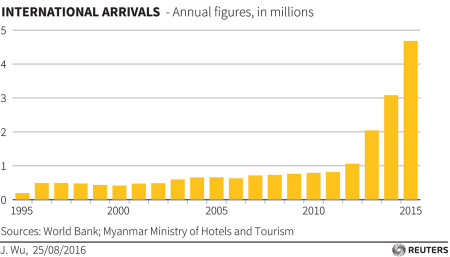 Bagan rivals Cambodia's Angkor Wat and Borobudur in Indonesia as Southeast Asia's premier archaeological site. Yet unlike them, Bagan is not listed as a World Heritage Site by Unesco due to a tangled modern tale of neglect followed by a fervid, if misguided, effort at renovation in the 1990s, partly to restore damage from a 1975 earthquake.
Much of the blame lies with the junta that took power in 1988, after crushing a pro-democracy movement. By 1995, restoration was in full swing to complete the work before the Visit Myanmar Year in 1996, which the generals hoped would bring in much-needed tourist income. The plan was a limited success, due to still underdeveloped infrastructure and a boycott call by human rights groups against the military regime, which had placed pro-democracy leader Aung San Suu Kyi under house arrest.
Myanmar emerged from military rule this year after Suu Kyi's party won an election, making her the de facto leader. As Myanmar becomes more democratic, so more and more tourists are flooding in to the once isolated country.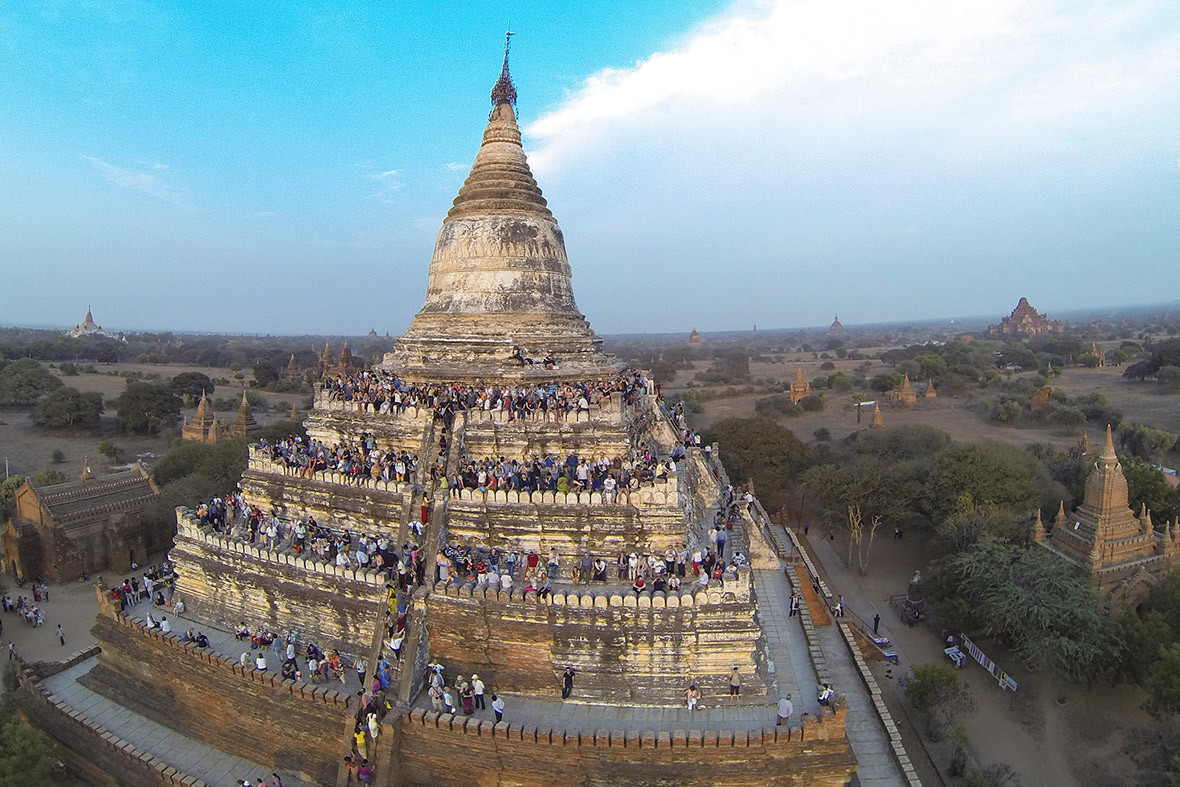 Truckloads of soldiers and squadrons of police have been sent to protect and rebuild the centuries-old Buddhist pagodas around Bagan. The US Geological Survey said the quake struck near the town of Chauk, south of Bagan at around 5pm (1030 GMT). Red Cross officials said they received reports of three people who died in the tremor – two children and one resident from two towns close to the epicentre.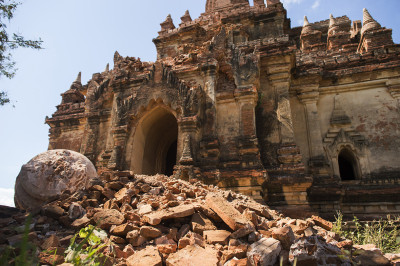 Myanmar is in a seismically active part of the world where the Indo-Australian Plate runs up against the Eurasian Plate.