International charity Four Paws has removed 15 animals including one tiger, an emu, a porcupine and five monkeys from the stifling conditions of Gaza's Khan Younis zoo, hoping to give them a better life abroad. The rescue mission means that the enclosure, which the animal welfare group branded "the worst zoo in the world" is now effectively closed.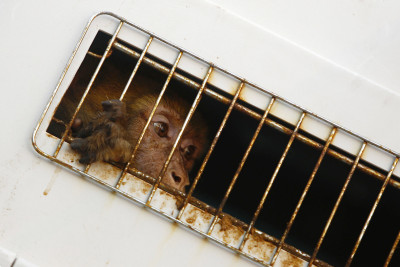 Khan Younis zoo suffered financial difficulties earlier this year and wasn't able to provide the animals with proper care and food, according Four Paws. Due to its lack of funds, Khan Yanis Zoo turned to drastic measures to keep the flow of visitors coming. Mummified animals were displayed in cages so as to keep numbers up.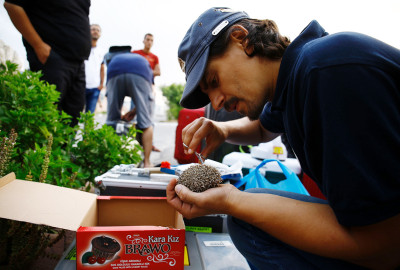 Conditions in Gaza, which is home to 1.8 million people, have steadily deteriorated since Hamas, an Islamic militant group sworn to Israel's destruction, seized control of the territory in 2007 and prompted an Israeli and Egyptian blockade. This has left Gaza's zoos in vulnerable states, outbreaks of disease have killed many animals within the enclosures. There is also little awareness of animal welfare in Gaza and most it's zoos are privately run and are set up by owners who lack experience in caring for animals in captivity.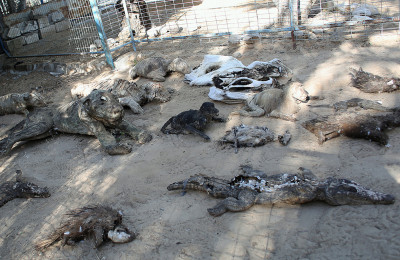 Amir Khalil, who is leading the Gaza mission for Four Paws told the Associated Press that conditions in the Khan Younis zoo were difficult. "The conditions the animals were under were very far from ideal," According to Khalil, the tiger, Laziz, who was rescued by Four Paws on 24 August was kept in a three square metre cage alongside another taxidermied tiger.
In his new home in South Africa, he will roam in a 10,000 square meter enclosure where he will be able to enjoy swimming and climbing. The other animals who were rescued on the same day will be moved to an animal sanctuary in Jordan.
Khalil said that all the animals new homes will be "a big change." Highlighting the precariousness of the animals' existence at the zoo, Khalil said a baby deer that was set to be evacuated died in the lead-up to the mission after being wounded. Its mother was also wounded but was successfully removed from the Gaza Strip. Four Paws has made similar rescues out of Gaza in the past, including the extraction of several lions and lion cubs, who were taken out of a refuge camp after a zoo had sold them as pets to a camp resident.