This week's resignation of Chris Huhne as Liberal Democrat MP for Eastleigh could be the start of serious problems for the UK's ruling coalition, if candidate Maria Hutchings succeeds in snatching the seat for the Conservatives.
Hutchings, 50, is not afraid of courting controversy. In 2005, she ambushed then Prime Minister Tony Blair during a live TV debate, storming the stage on Channel 5's The Wright Stuff in a protest at the supposed closure of a special school.
Hutchings, who supported Labour before switching to the Conservatives, brandished a picture of her austistic son at Blair before being bundled off camera by security.
If former communications consultant Hutchings does win Eastleigh from the Liberal Democrats on 28 February, she could cause current Prime Minister David Cameron a serious headache.
Hutchings is an ardent pro-lifer who has expressed support for cutting the time limit on abortion, and appears distinctly cool on overseas aid. Both issues would place her on a collision course with her party's high command.
Speaking to the Guardian in 2008, Hutchings indicated she favoured drastically reducing the period during which women can seek an abortion. She said: "I am a pro-life and would have voted to reduce it as far as possible." Hutchings has also voiced support for a married couples' tax allowance - a plan mooted by Cameron but then dropped in the push for gay marriage.
Following her 2005 protest, Hutchings gave press interviews in which she reportedly uttered negative remarks about foreigners, including: "With an increasing number of immigrants and asylum seekers then the pot is reduced for the rest of us.
"I don't care about refugees. I care about my little boy and I want the treatment he deserves."
Losing the seat would also mean fresh pain for the LibDems, who prop up Cameron's Downing Street government.
Huhne won a 3,750 majority in 2010, which means Tories view it as marginal and eminently winnable in light of Huhne's resignation. There are plenty in the Conservative party who would relish the chance to deal a blow to their coalition partners by increasing the Tory parliamentary party at Nick Clegg's expense.
A new poll funded by billionaire Conservative party donor Lord Ashcroft gave the Tories a three-point lead over the LibDems in a two-horse race. UKIP trail miles behind, with leader Nigel Farage refusing to stand in Eastleigh - despite success over the LibDems in recent by-elections.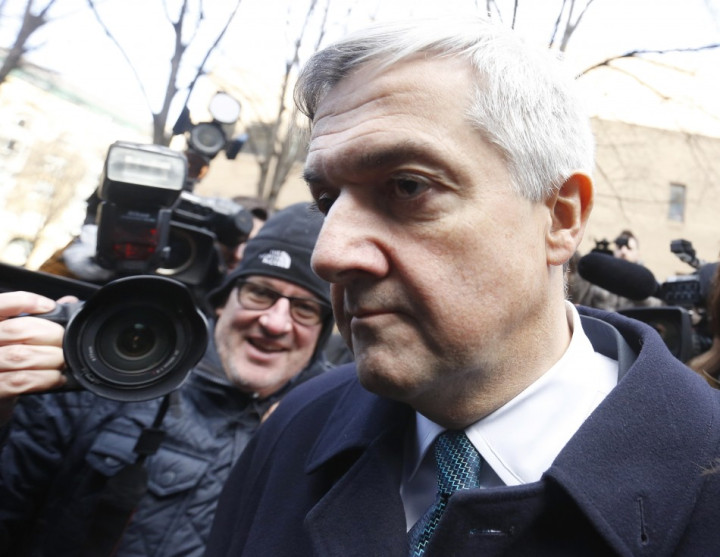 Polling day later this month will be Hutchings' second attempt to win the Eastleigh seat. She was heavily backed in Conservative circles and garnered 'A list candidate' status for the 2010 election. Hopes were high that she would wipe out Huhne's small 568 majority. Instead, the LibDems increased their advantage to nearly 4,000.
Conservative party co-chairman Grant Shapps has said Hutchings is someone whom "people in Eastleigh can trust".
This rosy view may not last long after a Hutchings victory in Eastleigh.