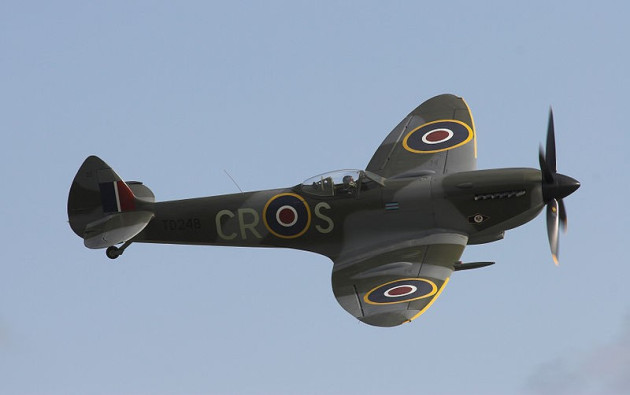 Emergency crews raced to the scene after a World War II Spitfire fighter plane fell apart as it landed at East Midlands airport outside Derby.
The aircraft's undercarriage collapsed just after the pilot had lowered the craft on to the runway.
An airport spokeswoman said the plane did not crash and there was no fire - but was unable to explain what it was doing in the air in the first place.
Reports from the scene said there were no serious injuries.
Seven flights to East Midlands airport were diverted to Birmingham. Clean-up teams cleared debris from the tarmac, a job that took several hours before normal service was resumed at around 6.30pm.
The airport, which has a single runway, serves the Midlands cities of Nottingham, Leicester and Derby.
The Spitfire was based at the airport and is owned and operated by engine maker Rolls-Royce. The plane occupies a special place in British culture for its role in repelling Nazi Germany during the Second World War.
An airport spokeswomman said: "Following a Spitfire aircraft sustaining a collapsed undercarriage on landing this afternoon, the airport has been working hard to remove the aircraft from the runway. During this time, flights were temporarily suspended with seven aircraft diverted to Birmingham Airport.
"The aircraft has now been towed from the runway and after a final runway inspection.
"Passengers should continue to check in as normal and the airport is now fully operational."