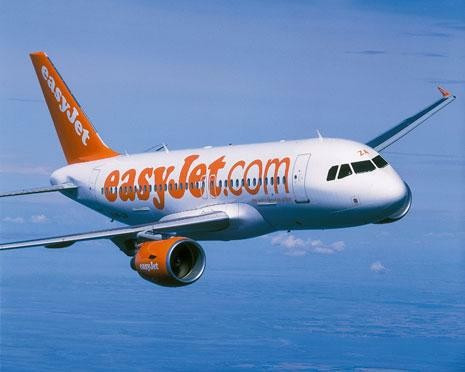 Budget airline easyJet today said that it would be launching a "major expansion" of its operations in Scotland, by introducing a fifth aircraft to serve Edinburgh airport and upgrading one of its four planes currently flying from Glasgow airport.
The introduction of a new Airbus A320 at Edinburgh airport would, easyJet said, increase its capacity at the airport by 300,000 seats per year.
Meanwhile at Glasgow airport easyJet said it would be replacing one of its planes with a 180 seat Airbus 320, increasing capacity at the airport by 40,000 passengers per year.
Taken together with the introduction of new routes, announced today to Athens, Grenoble and Tenerife, the upgrades mean that total capacity to and from Scotland will rise to over three million seats, representing a year on year increase of nine per cent.
Carolyn McCall, Chief Executive of easyJet, said, "EasyJet is delighted to announce these exciting expansion plans. EasyJet is committed to Scotland and this additional capacity will benefit the business community and leisure travellers as well as bringing even more visitors to Scotland."
Alex Salmond, First Minister of Scotland, commented, "EasyJet's continued commitment to Scotland through increased investment will go even further in strengthening Edinburgh and Scotland's economic position. The provision of a fifth plane for Edinburgh, a bigger aircraft in Glasgow and the opening up of these new routes will not only create 60 new jobs but will also contribute towards longer-term economic growth."