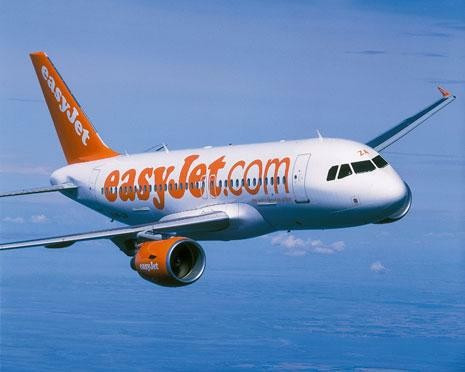 Shares in eastJet were down on the FTSE 250 after the company said that it had lost around £65 million as a result of cancellations following the closure of European airspace caused by a giant ash cloud emanating from a volcano in Iceland.
The budget airline said that its revenue in the second quarter ended 30 June was up 5.3 per cent to £759.2 million. Total revenue per seat increased 3.5 per cent to £53.23.
The volcanic ash cloud led to 7,314 flights being cancelled, affecting almost a million passengers.
The impact of the volcanic ash cloud meant that seats flown increased 1.7 per cent rather than the planned 10 per cent.
Load factor, which shows seats flown as a percentage of those available, increased in the quarter by 1.4 per cent to 86.1 per cent.
At the end of the quarter easyJet said it had net cash of £47.1 million.
The airline said that its forward bookings were in line with the previous year and 64 per cent of fourth quarter seats had been sold and added that it expected to report full year pre-tax profits of £100 million to £150 million.
Carolyn McCall, Chief Executive of easyJet, said, "EasyJet has continued to deliver a good commercial performance in the quarter with total revenue up 5.3%. This was in spite of the challenges presented by significant disruption caused by volcanic ash and, more recently, the combination of air traffic control industrial action and crewing issues in some parts of our network. We have put a mitigation plan in place in response to these recent issues in order to minimise the future impact to our passengers and staff.
"Chris Kennedy and I are now in our fourth week at easyJet and have been impressed by the enthusiasm of all the people we have met. We and the rest of the Board want to thank them for their efforts over the past quarter."
By 09:25 shares in easyJet were down 1.89 per cent on the FTSE 250 to 426.30 pence per share.