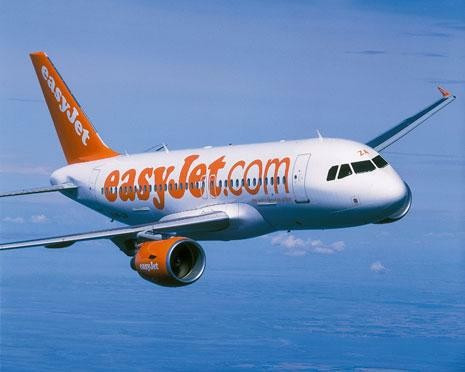 Shares in easyJet were down on the FTSE 250 in morning trading after the budget airline reported a rise in passenger numbers but a drop in load factor in May.
While passenger numbers increased from the same month last year by 11.3 per cent to over 4.7 million, load factor, which shows the percentage of seats bought to those available, dropped 1.7 percentage points to 84.1 per cent.
EasyJet said that the drop in load factor was due to the effects of the eruption of the Icelandic Eyjafjalla volcano last year. Thanks to the eruption and subsequent disruption to air travel easyJet's load factor last year was significantly higher than usual as it catered for passengers seeking repatriation.
In the rolling 12 months ending May 2011, passenger numbers were up 12.1 per cent from the previous year to 52.9 million, while load factor rose by 0.3 percentage points to 87 per cent.
By 10.45 shares in easyJet were down 0.47 per cent on the FTSE 250 to 358.00 pence per share.