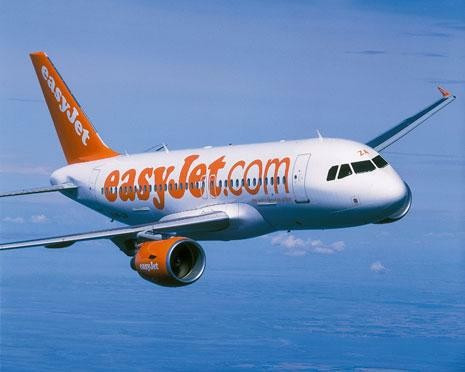 Shares in easyJet were up on the FTSE 250 in morning trading after the budget airline said it is the first commercial airline to trial "revolutionary nano-technology coating" on its aircraft.
The coating, which is used on US military aircraft, reduces the build up of debris on aircraft, thus reducing drag and increasing fuel efficiency.
EasyJet said that the coating could reduce its fuel consumption by one to two per cent. Eight of the airline's planes have been coated in the technology and their performance will be compared with that of the rest of the fleet for one year.
Carolyn McCall, CEO of easyJet, said, "easyJet is really pleased about the trial with the special coating on our aircraft. Efficiency is in easyJet's DNA. If we can find new ways of reducing the amount of fuel used by our aircraft we can pass the benefits onto our passengers by offering them low fares and a lower carbon footprint. All airlines should be incentivised to reduce the environmental impact of their operations which is why we welcome the government's commitment to move from APD to a fairer, greener per plane tax. We look forward to seeing the details of their proposal."
By 10:35 shares in easyJet were up 0.13 per cent on the FTSE 250 to 385.50 pence per share.