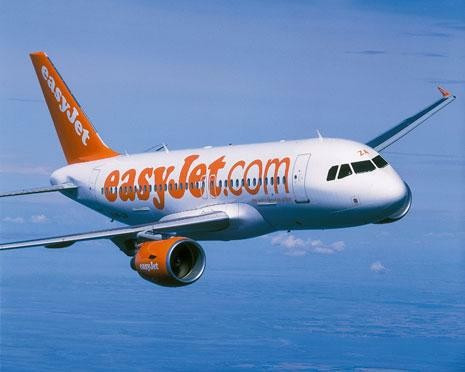 Shares in easyJet were up on the FTSE 250 in morning trading after the budget airline said it had ordered 15 A320 aircraft from Airbus.
EasyJet said it had also converted 20 A319 deliveries into deliveries for A320s. In addition the budget airline said it had secured another 33 A320s.
The 15 A320s will be delivered between 2012 and 2014.
In a statement easyJet said, "Today's announcement will ensure that easyJet is able to continue to execute its strategy of carefully targeted growth and take advantage of opportunities for profitable market share gain. easyJet benefits from flexibility in its fleet planning arrangements and through a combination of the new aircraft order, deferrals and lease extensions means that its growth rate in terms of seats flown can be flexible and dependant on the opportunities available and economic conditions."
By 09:50 shares in easyJet were up 1.84 per cent on the FTSE 250 to 448.10 pence per share.