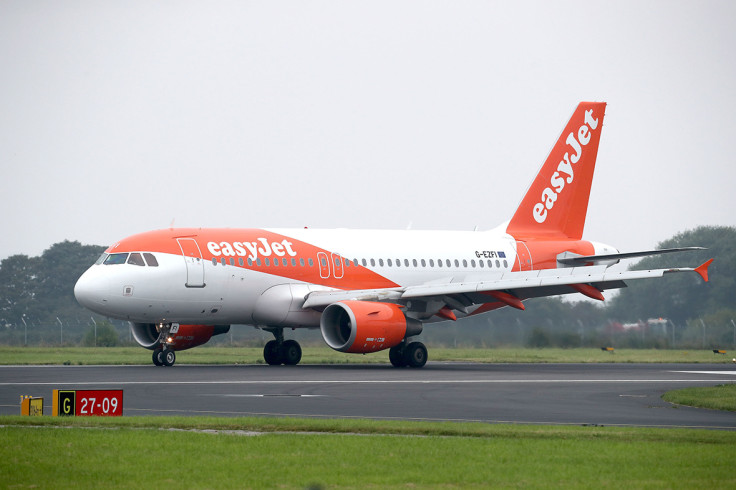 Shares in easyJet plunged more than 7% early on Tuesday (24 January), after the budget airline warned the weak pound will have a significant impact on its full-year profit, even though it reported an increase in first-quarter revenue.
The airline said revenue, cost and passenger numbers were in line with expectations, despite what it described as a tough pricing and operating environment.
In the three months to 31 December last year, the FTSE 100-listed company posted a 7.2% year-on-year increase in total revenue to £997m ($1.24m, €1,157m), as the number of passengers rose 8.2% from the corresponding period in 2015 to 17.4 million thanks to expanded capacity.
However, total revenue per seat on a constant currency basis tumbled 8.2% year-on-year to £48.01, although the figure was better than the company had forecast.
easyJet also confirmed it was making plans to deal with Brexit but it warned it will be a costly process, anticipating the weak pound will have a negative impact of approximately £75m compared to the six months to 31 March last year, while annual profits face a larger than expected £105m hit.
"The weakness of sterling and the impact of fuel combined are £35m worse than previously expected but easyJet has made good progress in reducing costs in those areas where we have more control such as engineering, maintenance, non-regulated airports and overheads," said group chief executive Carolyn McCall.
In November, the Luton-based airline reported a sharp slump in profit as a consequence of the "unprecedented external events" that followed the Brexit referendum on 23 June.
The pound's decline following Britain's vote in favour of leaving the European Union translated into £88m of foreign exchange headwinds, which contributed to drag profits before tax in the 12 months to 30 September down 27.9% year-on-year to £495m.
The airline added it plans to establish an Air Operator Certificate (AOC) in another EU member state, in a bid to "secure the flying rights of the 30% of our network that remains wholly within and between EU states, excluding the UK".
That, however, is expected to cost approximately £10m over two years, with up to £5m incurred this financial year.
There was slightly better news on the booking front, which were ahead of last year and continued to draw on ongoing demand for flights across Europe.
"The underlying year-on-year revenue per seat trend continues to improve, supported by resilient demand across all our European markets," said McCall.
"Forward bookings are ahead of last year."
Nicholas Hyett, equity analyst at Hargreaves Lansdown, explained the dogfight in European shorthaul was taking its toll on easyJet.
"Prices per seat are falling as competitors add capacity, made possible by lower fuel prices. easyJet is keeping pace and that is helping topline revenue move upwards, with capacity and passenger numbers continuing to surge," he said.
"However, the group is struggling to keep costs down, partly because its new planes are flying less passengers than the old ones, and that will be eating into margin."