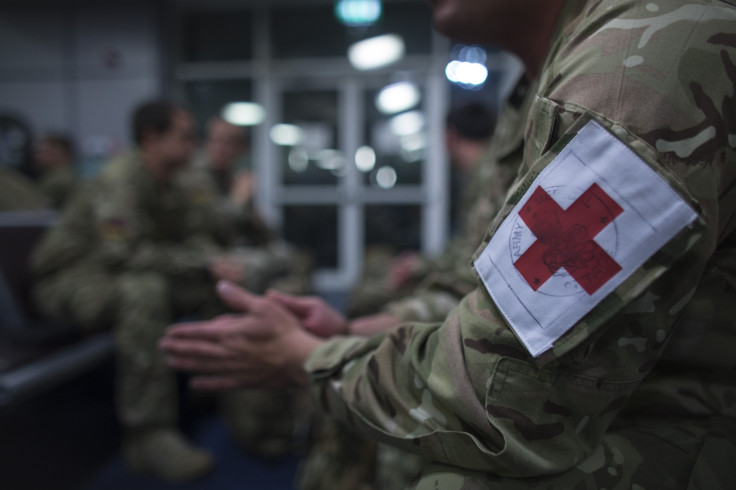 Two military healthcare workers who are being assessed in Sierra Leone after coming into contact with a British military healthcare worker who has tested positive for Ebola will return to the UK on 13 March, Public Health England (PHE) has said.
The infected worker arrived in London on 12 March after being flown back by military plane, along with two other workers who are also being monitored.
She was transported by ambulance to the Royal Free Hospital (RFH) in Hampstead, north-west London, where she will be treated in its special high-level isolation unit.
"PHE can confirm that arrangements are being made to transport to the UK the two other military healthcare workers identified as close contacts of the Ministry of Defence healthcare worker recently returned to the UK following diagnosis of Ebola, for precautionary assessment and monitoring," PHE stated.
A PHE spokeswoman said the individuals, who have not been diagnosed with Ebola, are due to arrive back in the UK on 13 March, on separate EU Medevac flights to Newcastle, where they will be taken to the Royal Victoria Infirmary.
As with previous Medevac cases, they will be initially assessed in hospital and a decision will be made whether they need to be admitted or discharged to appropriate accommodation where they will be monitored for any symptoms for the remainder of their incubation period.