A Scottish nurse who became critically ill with Ebola is a central part of a Public Health England investigation into the controversial screening process at Heathrow Airport.
Pauline Cafferkey, 39, was initially given the all-clear in December 2014 by doctors at the airport after returning from caring for Ebola patients in Sierra Leone for Save the Children and was allowed to then board an inward-bound flight to Glasgow.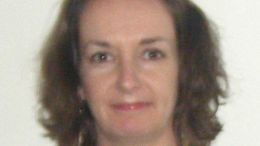 But shortly after her arrival, she became ill and had to be flown back again to London where she remained at an isolation unit at the Royal Free Hospital for more than three weeks. She had to be given antiviral drugs and blood transfusions from survivors of the disease.
It is believed Cafferkey may have starting showing symptoms of Ebola, which has claimed over 9,000 lives in West Africa, before she left Sierra Leone.
She had since made a recovery but questions are being asked whether doctors at Heathrow followed the correct screening procedures. She is one of five nurses and doctors being investigated.
Public Health England said: "During our recent assessment of the screening of some returning healthcare workers at Heathrow on 28 December, information emerged which needed to be passed to the General Medical Council and the Nursing and Midwifery Council.
"We are aware that the regulators are now considering the matter and it would be inappropriate for PHE to comment further at this time.
"The risk to the general public from Ebola remains very low."