Ebola survivors empower 'hot spot' communities in Sierra Leone to fight virus amid new cases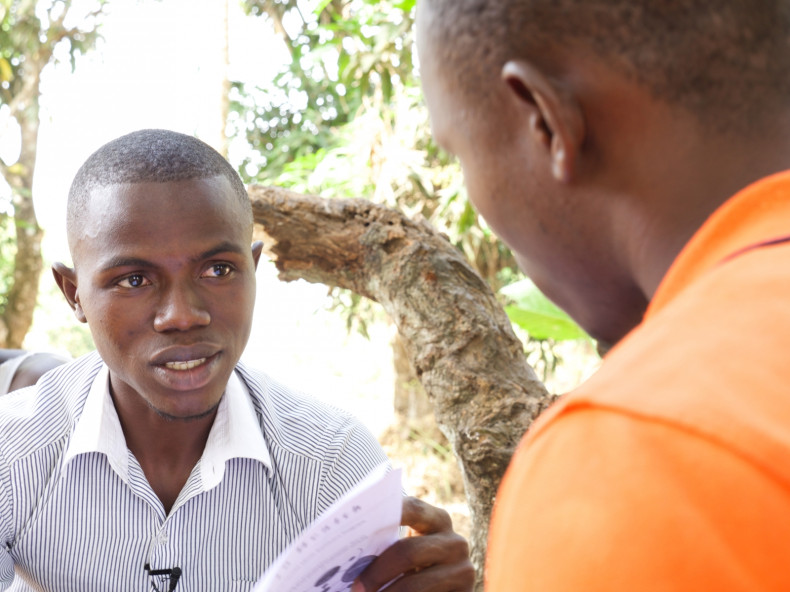 New cases of Ebola are spiking again in Sierra Leone's "hot spots" of Bombali and Port Loko, but an entire district has been "Ebola-free" for weeks, due to the outreach efforts of a small group of local survivors, the Rescue Team.
Workers from the World Health Organization (WHO) have been exploring how groups like the Rescue Team survivors can become social mobilisers to help to get to zero Ebola cases.
"As one of the current hot spots of the epidemic, Ebola response teams in Port Loko district are strengthening community engagement by stepping up social mobilisation efforts," a spokesperson for WHO in Sierra Leone told IBTimes UK.
"Since the members of The Rescue Team do come from the community, they are key in helping to reach out to areas where others cannot go. In addition, being part of the Ebola response activities, it reduces the stigma they are facing as a survivor."
The Rescue Team's founder, Sherrie Bangura, 25, became infected with the Ebola virus after caring for his sister, who was one of the 30 or so acquaintances who later died from the disease. On his first night in the Ebola treatment ward, Bangura says he saw seven people die next to him.
"That day, it was like I had erased everything from my memory. But that's when you see where the true meaning of life is, how difficult it is for people living their lives through Ebola," he told the IBTimes UK from Masiaka (pronounced "Mashaka"), a small town in the Port Loko District in the Northern Province of Sierra Leone.
At first, Bangura thought his life was over but on 1 November, he was discharged after his blood samples revealed he was cured.
He said: "I remember, it was a Friday. When they [doctors] told me I had survived, and that I had become Ebola-free, I just felt relieved. I could go back to my people."
Facing life alone
But once back in his community of 3,600, the young man - an orphan - faced the harsh reality of stigmatisation: his own uncle, who had cared for him for the past 16 years, rejected him for becoming infected with the deadly virus.
"He was the one who should have come close and encouraged me, he should have given me the support but he denied me," Bangura said.
"I have lost a father again. I felt I had been let down by the whole world, and that I have nobody. Since that day I got to hate the entire family because of the things they have told me. I don't want them to do that to me again. It would mean having more pain again."
Now, the young man lives in a single room with scarce furniture: a bed, a wooden chair and a storage cabinet. His clothes hang on the walls, opposite a poster of a white couple frolicking happily in a swimming pool.
"This is very difficult for me because it is not the life I was used to. I lost everything. I don't live with anybody," he continued.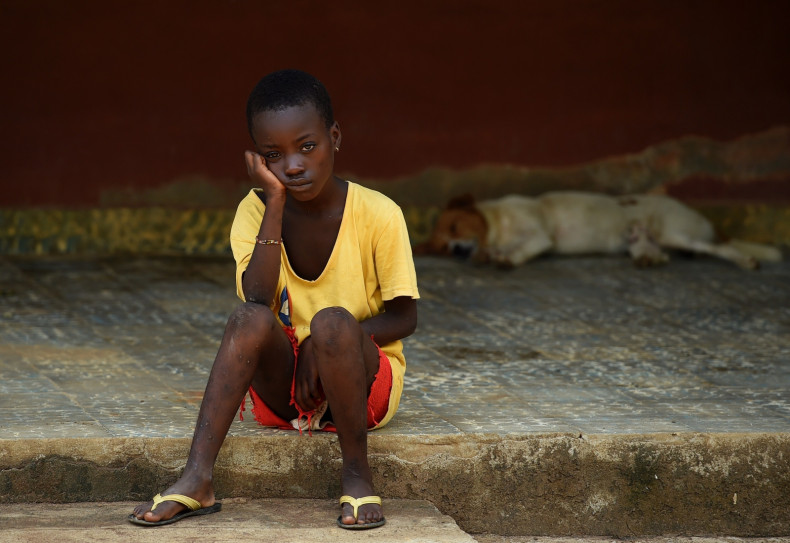 Albeit traumatic, Bangura decided to use his experience to become a social mobiliser by setting up the Rescue Team with a group of other survivors with the aim of fighting against stigma, and stalling the spread of the virus that has infected 11,301 people and killed 3,461 in Sierra Leone (as of 25 February).
From a group of six, the Rescue Team has grown to 122 members, many of them young adults from the Port Loko district.
While around 80% of members have been infected by Ebola, people who bear the stigma of having been quarantined, or having lost family members to Ebola, are also considered "survivors" and are welcomed in the association. "We are all facing the same problems," Bangura explained.
From community outreach to zero Ebola case
The first six group meetings were held under a mango tree but soon Bangura's landlord allowed the association to make use of his house from which operations are run.
He said: "Many Ebola survivors were just going back to their communities, without anyone following up on them. How were they received? Were they welcome? Were they facing problems? Nobody knew."
The team hired motorbikes and went out in communities around Masiaka, considered "hot spots" of the epidemic, to register survivors and follow-up on their progress.
Bangura's team has been able to approach community members who would have otherwise not trusted health care workers and has ensured the surrounding communities are well educated.
"We are people from their own community. We go through the community chiefs and we are received well because we talk to them. After the chiefs [understand], they talk to their subjects and we are allowed to move from house to house to do our interventions," Bangura said.
For the Rescue Team, it is not a matter of thinking whether or not they are contributing to the Ebola response in Sierra Leone – "We have already contributed," Bangura said.
And it works. We have minimised the impact of Ebola in our community. In fact, today, we are mostly Ebola-free. Since our intervention, we have not had a single new case of Ebola again.
While he has lost track of the number of families the Rescue Team has met since the association was set up, Bangura estimates at almost 76,000 as the number of people the survivors have reached.
Following a drop in incidence rates, a total of 45 cases have been recorded since 21 February, with a daily average of 15 since then, according to Sierra Leone's Ministry of Health.