The Kenyan port health services have been notified by the World Health Organisation (WHO) that a passenger on a Kenya Airways flight may be infected with Ebola.
The passenger was isolated in Accra, Ghana's capital city. It's alleged by Robert Alai, a prominent Kenyan blogger, that the passenger was supposed to have been subjected to a series of test which he has not undergone.
According to the report, the passenger claims to be a CNN journalist based in Nairobi. He said that he was arriving back in Kenya after covering the Ebola crisis in Sierra Leone.
However, CNN denied the report, stating: "A CNN team travelled from Nairobi to Liberia to cover the Ebola outbreak.
"The cameraman developed a fever after leaving Liberia and as a precaution was tested by the WHO in Ghana. These tests came back negative and he was cleared by the WHO to travel back to Kenya.
"According to WHO protocol, a second test is recommended 72 hours after the first test.The cameraman followed the WHO protocol exactly, and upon arrival in Nairobi a second test was conducted.
"This second test also confirmed negative and the cameraman has now been completely cleared beyond any doubt."
On 19 August, the Kenyan government temporarily suspended passengers from Ebola-affected countries including Sierra Leone, Guinea and Liberia, from entering the country.
Kenya's health cabinet secretary James Macharia said: "This step is in line with the recognition of the extraordinary measures urgently required to contain the Ebola in West Africa.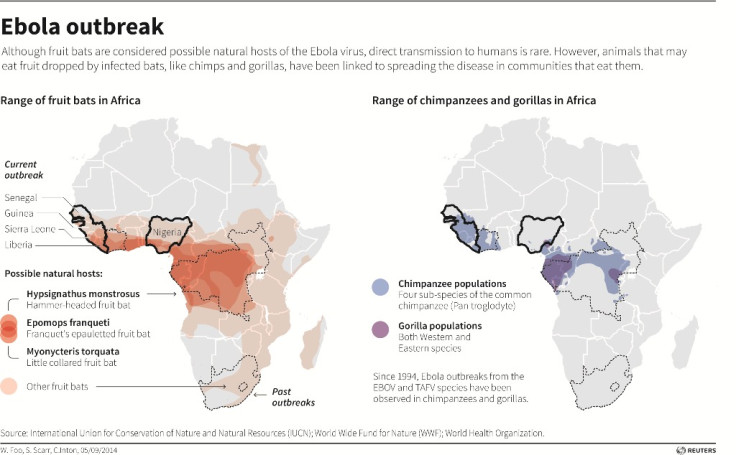 "This decision has been arrived at after extensive consultations with key stakeholders," he told China's Xinhua News Agency.
The suspension also applies to all Kenya ports of entry.
"The ban will exclude health professionals supporting efforts to contain the outbreak, as well as Kenya citizens returning home from the three countries," Macharia continued.
He added these passengers will have to undergo extensive screening and close monitoring, and will be quarantined where necessary.
According to Macharia, the five suspected victims of Ebola in Kenya have tested negative for the virus.
Kenya Airways issued a statement confirming that it had suspended commercial flight operations to Liberia and Sierra Leone temporarily. However, it will continue operating all its scheduled flights to Nigeria and Ghana, reserving the right to cancel flights depending on the situation.
"To our esteemed guests who are booked on the suspended flights, we wish to express our sincere regrets for disrupting your travel plans.
"We further wish to confirm that we shall be providing for a full refund of all tickets earlier booked and paid for prior to this suspension."