Ebola Outbreak: American Patient Placed in Isolation at Connecticut Hospital for Virus-Like Symptoms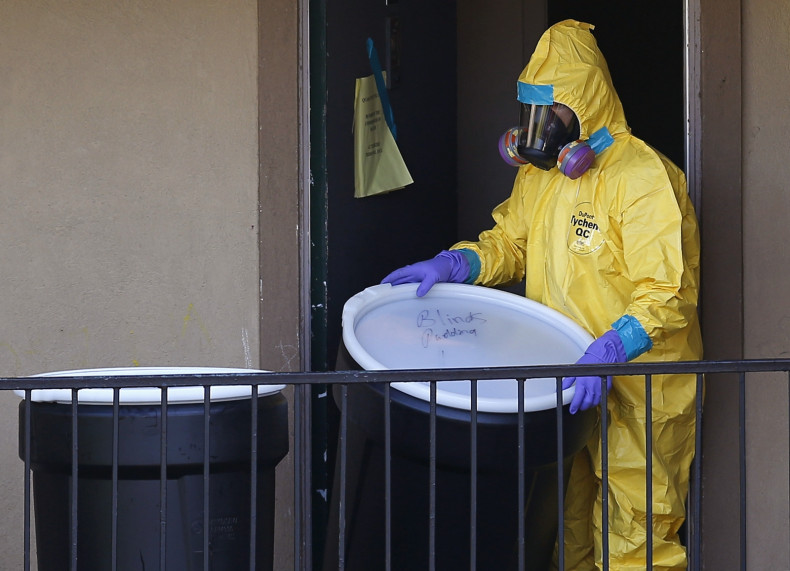 A patient at a Connecticut hospital has been put into isolation for possible Ebola symptoms, according to local medical officials.
"Yale-New Haven Hospital admitted a patient late Wednesday night for evaluation of Ebola-like symptoms. We have not confirmed or ruled-out any diagnosis at this point," hospital spokesman Mark D'Antonio said in a statement.
"We are working in cooperation with City, State and Federal health officials. There is no further information available at this time," he added.
According to CBS, the New Haven Hospital Fire Department hazardous materials team was spotted getting into protective medical suits outside the hospital entrance.
Elsewhere, Spanish authorities have isolated an Air France aircraft at Madrid's airport and activated emergency health procedures after a passenger reported Ebola-like symptoms of a fever and shivers.
In the battle to contain the virus, the UN's Ebola mission chief said that the world was losing the race against its rapid spread.
"It is running faster than us, and it is winning the race," Anthony Banbury told the UN Security Council.
The World Health Organization (WHO) has confirmed 4,447 deaths at the hands of Ebola, with the majority of the victims coming from West Africa. There have been a total of 8,914 cases, a total which is expected to surpass 9,000 by the end of the week.