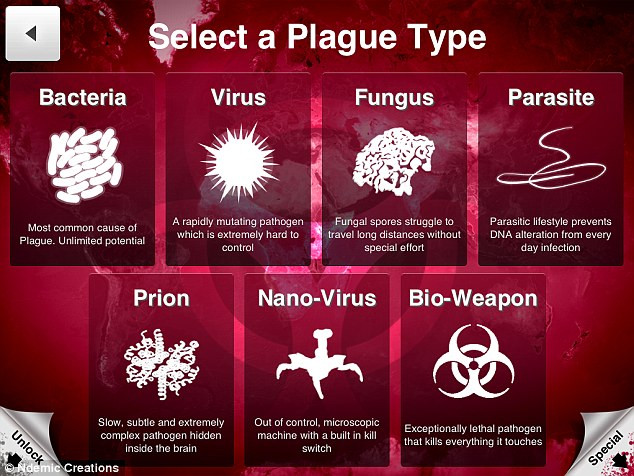 Sales of a mobile game Plague Inc is dominating the iPhone download charts and hit the number one paid-for spot in the UK last week.
The aim of the game is to wipe out the human race with incurable diseases, some of which can be remarkably similar to Ebola.
Plague Inc has gained almost a million more players in two weeks, as it was announced that Ebola victims now number over 10,000.
Players of the 99p app aim to "bring about the end of human history by evolving a deadly, global plague".
Players infect a "Patient Zero" with an chosen infectious agent or virus which they can name.
As the agent infects more people the player earns "DNA points" which enables them to evolve the virus, adding symptoms, making it immune to drugs, or mutating it to become more contagious.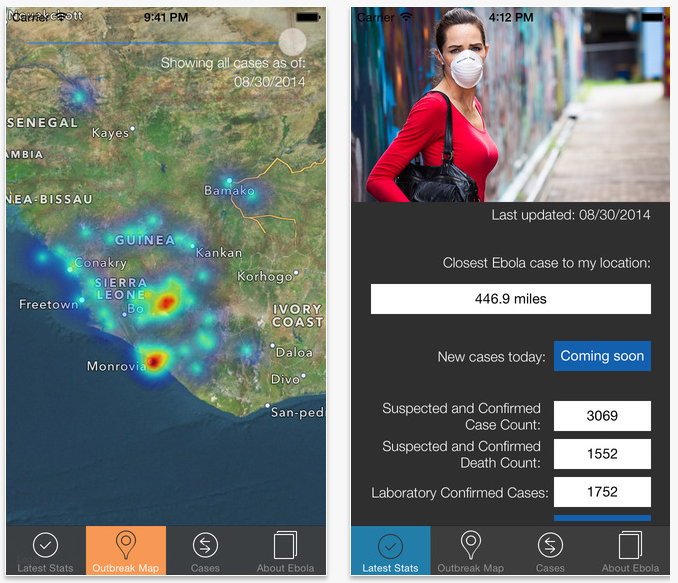 James Vaughan set up his company, Ndemic Creations and spent a year developing the game for just £2,500 in 2012, and it has since been downloaded more than 35 million times.
The 27 year-old developer told Modojo in an interview: "One of the reasons why I made Plague Inc is because I really wanted to play a great mobile strategy game, but I could not find one.
"The difference with Plague Inc is that it is operating in a severely neglected genre with very few games in there. Not only is it a high-quality and entertaining game, it is also very different to most games that people have played on their mobile devices."
The game has drawn criticism from some quarters as being in bad taste and capitalising on a virus which is killing thousands of people.
The app can auto-post to Twitter, with messages from players such as, "My virus, called Ebola, just wiped out the world in 544 days!"
However, health professionals believe there are lessons to be learnt. The London-based developer was invited to talk at the Centers for Disease Control and Prevention (CDC) about the development of Plague Inc. He spoke about how games like Plague Inc can be used to inform and educate the public.
Following the meeting, the CDC said that it was interested in Plague Inc as "it uses a non-traditional route to raise public awareness on epidemiology, disease transmission, and diseases/pandemic information. The game creates a compelling world that engages the public on serious public health topics."
As well as traditional diseases Plague Inc steps into the area of science-fiction by recreating plagues of nano-viruses (microscopic machines), mind-controlling alien worms, World War Z-style zombie apocalypses, as well offering players the chance to help apes take over the world in a scenarion based on the recent Rise of the Planet of the Apes and Dawn of The Planet of the Apes remakes.
Plague Inc is available for iOS devices for 99p. An expanded version – Plague Inc Evolved – is available for Windows and Mac OS X, for £15.