First there was Bendgate, then came news that iPhone 6s were setting on fire, now the latest controversy surrounding the iPhone 6 are reports of the smartphone repeatedly crashing.
A post on an Apple forum titled iPhone 6 Plus Keeps Crashing PLEASE HELP, a user by the name of legalepa claims that their 128GB iPhone 6 Plus is "laggy", "freezy", "buggy" and "crashy".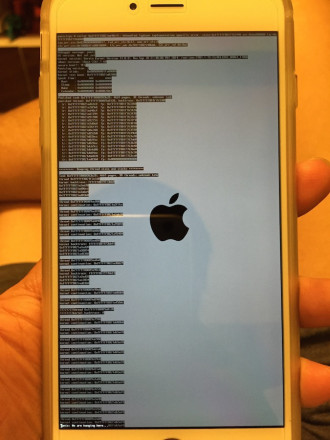 "The crashing is happening once every five to 10 minutes, making the phone very frustrating to use," lagalepa writes.
"My next step is a factory reset and manual reinstallation of all my apps again, which is making me sick just thinking about it."
Complaints of Apple's latest smartphone "consistently crashing", showing a red or blue screen and constantly rebooting are also reported in replies to lagalepa's original post.
Most models referenced are the same 128GB version of the iPhone 6 Plus, though some also reported it on the 64GB version of the 6 Plus.
Some iPhone 6 users stated that they began experiencing problems after installing a significant amount of apps, with one user posting under the name Peter Galvin revealing that he started experiencing problems after downloading over 700 apps.
"Similar situation - iPhone 6+ 128GB restored from previous iPhone 5S, 10GB free, > 700 apps," Galvin wrote. "Resprings once or three times a day, usually when using notifications but sometimes in apps or sometimes at home screens.
"Once did a hard reboot but mostly back up and ready in about 20 seconds. Figured it was a general IOS problem but seems to be something specific."
Other problems include notification centre issues and malfunctions with the personal voice assistant Siri.
Users experiencing the problem are advised to contact Apple. Galvin was able to resolve his issues after contacting Apple support, revealing that the problem was diagnosed remotely and that the issue was due to the device running out of memory.
Apple is yet to respond to a request for comment on the matter.