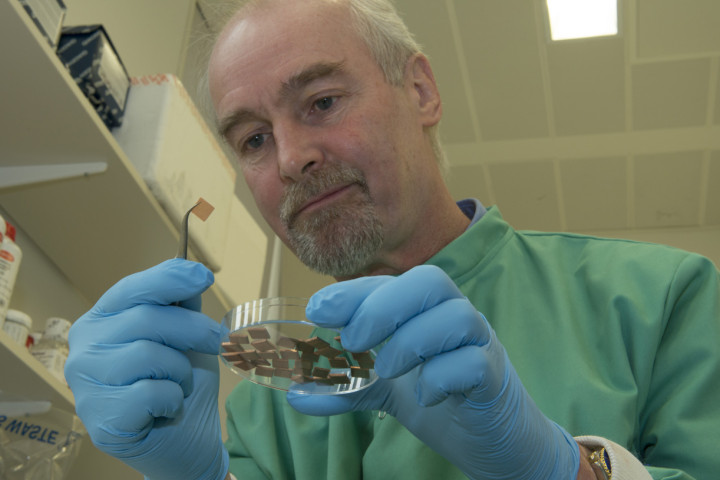 Research by Professor Bill Keevil at the University of Southampton suggests that antimicrobial copper could possibly help prevent spread of the Ebola virus.
Ebola virus is transmitted through direct contact with the bodily fluids of an infected person, or through exposure to contaminated objects. It is still largely unsure how long the virus can survive outside the body with experts differing from a few hours to a few days.
This makes it important to disinfect places occupied by Ebola patients.
Viruses similar to Ebola are susceptible to a broad range of surface disinfectants. These include noroviruses that cause viral gastroenteritis.
However, this kind of testing against Ebola itself cannot currently be conducted due to limited access to laboratories with the required safety clearances.
The CDC has therefore instructed hospitals to use disinfectants with proven efficacy against resistant viruses such as norovirus, adenovirus and poliovirus, says a university press release.
The present study demonstrates copper's ability to rapidly and completely inactivate norovirus.
"Based on our research on viruses of similar genetic structure, we expect copper surfaces to inactivate Ebola, and to help control the spread of this virus if employed for publicly-used touch surfaces," explains Professor Keevil.
By using copper or copper alloys on frequently-touched surfaces, such as door handles, taps and light switches, transmission of viruses can be greatly reduced.
Antimicrobial copper surfaces have been described as a 'no touch' solution, meaning that no special measures or human intervention are required for it to continuously kill pathogens, in between regular cleans.
Copper's efficacy against other viral bioagents has been studied earlier. Clinical trials conducted in the UK, US and Chile have shown surfaces made from solid copper or copper alloys - collectively termed 'antimicrobial copper' - reduce surface contamination by greater than 80%.