Ebola Outbreak: UN Says Virus 'Running Faster Than Us' as Death Rate Soars to 70%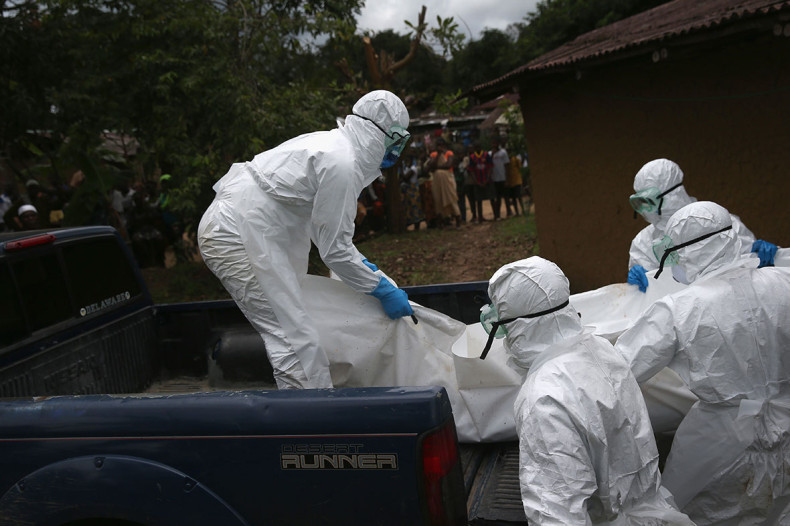 The head of the United Nations Ebola mission has said the virus is spreading more rapidly, with thousands of new cases predicted by the end of the year.
Anthony Banbury, senior United Nations system coordinator for the disease, told the UN Security Council: "It is running faster than us, and it is winning the race."
The news comes as a second nurse in Texas who was caring for Liberian patient Thomas Eric Duncan has tested positive for the virus. The first health worker infected, Nina Pham, is reported to be in a stable condition at the Texas Health Presbyterian Hospital.
The death toll for the virus has been unprecedented, with over 4,400 fatalities in this year's outbreak. The majority of deaths have occurred in west Africa.
The death rate in the Ebola outbreak has risen to 70% and there could up to 10,000 new cases a week in two months, the World Health Organization has warned.
Previously, the fatality rate in west Africa was around 50%, WHO assistant-general Dr Bruce Aylward said in a new conference in Geneva.
He said the rate meant it was a "high mortality disease" and that the number of deaths would spiral if the world's response to the crisis is not stepped up within 60 days.
There have been 8,914 cases of Ebola overall, including the fatalities, and the WHO says it expects this number to reach 9,000 by the end of the week.
Aylward said the UN health agency was still focused on trying to isolate infected patients and proving treatment as early as possible, to curb the spread of the disease and improve survival rates.
The capital cities of Sierra Leone, Guinea and Liberia, Freetown, Conakry and Monrovia, are of great concern to the agency, he said, adding that efforts to contain Ebola are hampered by the states' weak health infrastructures.
"It would be horrifically unethical to say that we're just going to isolate people," Aylward said, as reported at the Associated Press, highlighting that organising basic clinics and handing out simple protective equipment to families and workers was a priority.