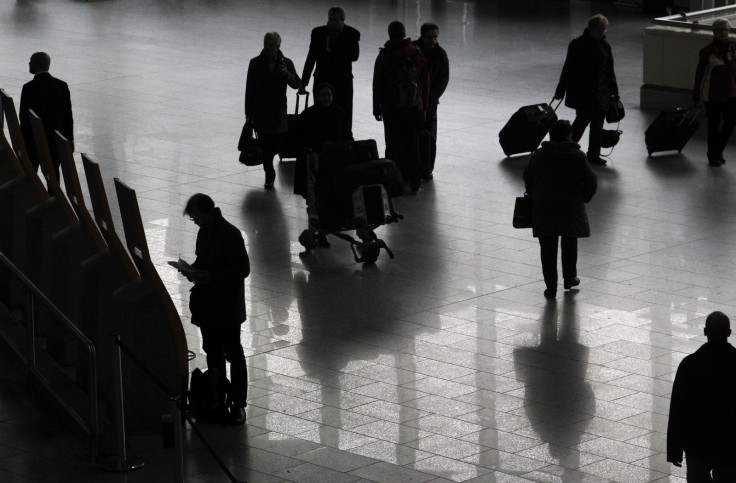 The UK Government is under increasing pressure to begin screening for Ebola at international airports, following the lead of the White House.
Health Secretary Jeremy Hunt has said it is "entirely possible" that the deadly virus, responsible for 3,500 deaths so far, could come to Britain within months.
Plans were announced this week to send 750 military personnel from Britain to the crisis-hit West African countries to help tackle the outbreak.
Now UK ministers are being urged to issue similar measures as President Barack Obama, who unveiled plans for US customs staff to screen passengers for the disease in five major airports as officials confirmed the death of the first patient diagnosed with ebola in the US.
Keith Vaz, chairman of the Home Affairs Select Committee, called for screening at all UK airports, seaports, and railway stations, and for immigration officers to be trained to spot symptoms of the virus.
It was announced on Thursday that officials in UK ports will now begin testing all passengers in a bid to stop the disease spreading to Britain.
"Immigration officers are not trained health professionals", Vaz said. "Great support must be offered to ensure that they are equipped to deal with this outbreak to prevent it reaching the UK."
But Public Health England has said truly effective testing of passengers at airports would be impractical, involving "huge numbers of low risk people" coming in from multiple ports.
Ebola outbreak in UK "entirely possible"
"It is now entirely possible that someone with ebola will come to the UK by one route of another, but we have very, very good plans in place," said Health Secretary Jeremy Hunt.
"The NHS have a proven track record of dealing with and helping people with ebola. Our ambulance services are equipped with the protective suits."
The news came as the World Health Organisation (WHO) has warned that the spread of the disease to Europe is "unavoidable".
Professor Peter Piot, who was part of the team that identified Ebola in 1976, said he was not concerned about a mass outbreak of the killer disease here, but we should be ready for isolated cases amongst those who have travelled to west Africa to help in the outbreak that has killed around 3,500 people.
In America, customs and border protection agents will begin efforts to screen air passengers landing in New York's Kennedy, New Jersey's Newark Liberty, Washington's Dulles, Chicago's O'Hare, and Atlanta's Hartsfield-Jackson airports.
The efforts begin this Saturday and expand to other airports next week. There are now no nonstop flights to the US from Liberia, Sierra Leone, or Guinea, the three hardest-hit countries.