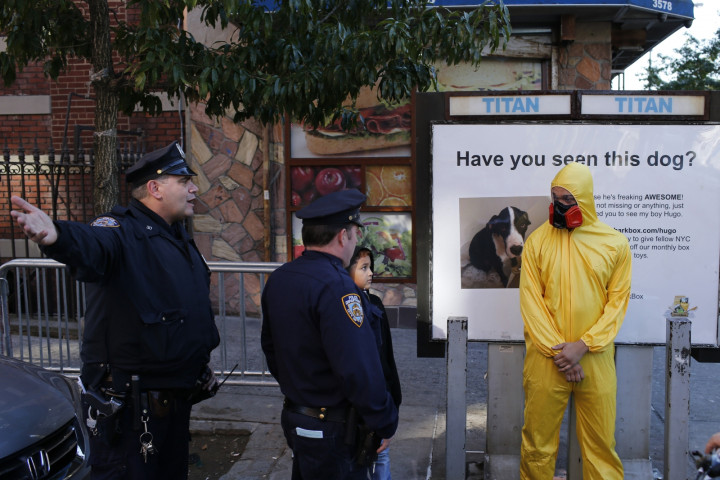 The White House has called Ebola quarantine laws in some states "draconian" and urged governors to repeal the measure after a nurse threatened to sue authorities for treating her "like a criminal".
Officials in New York, New Jersey and Illinois have imposed a mandatory three-week quarantine on all medical staff returning from West Africa, over fears they may have come into contact with the deadly virus.
Quoting an unnamed administration official, the New York Times reported that "top administration officials have been speaking with [Andrew] Cuomo [governor of New York] daily and have also been in touch with [Chris] Christie [governor of New Jersey], trying to get them to rescind the order."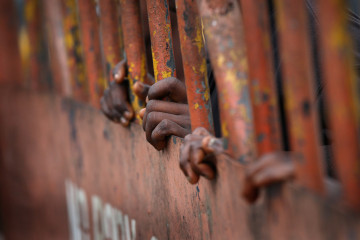 The states in question say anyone who could have had contact with the Ebola virus in Sierra Leone, Liberia and Guinea – where the epidemic has killed almost 5,000 people – must be held in isolated quarantine centres at hospitals while their state of health is monitored and assessed.
But senior US health official Anthony Fauci, said the preventative measures were "draconian", and warned of the potential consequences of such an approach.
"I don't want to be directly criticising the decision that was made but we have to be careful that there aren't unintended consequences," Fauci told NBC.
Speaking to the New York Times, an anonymous White House official said the local authorities' actions were "uncoordinated, very hurried and an immediate reaction to the New York City case that doesn't comport with science".
New York City Ebola case sparks 'frenzy'
The measures came into force following reports that a doctor in New York City had been diagnosed with Ebola last week. Dr Craig Spencer, who is the first person in the state to be diagnosed with the virus, is in a "stable but serious condition and looks better", a hospital official said on Sunday.
New York governor Cuomo and New Jersey governor Christie have defended the quarantine, saying that it "is enforceable as a matter of law".
"The government's job is to protect the safety and health of our citizens", Christie told Fox News on Sunday.
"I think this is a policy that will become a national policy sooner rather than later," he added.
The debate surrounding the ethics of mandatory quarantines in the States have been intensified after a nurse Kaci Hickox, who has been held in isolation in New Jersey since her return from Sierra Leone, threatened a lawsuit.
Her lawyer said her treatment raises "serious constitutional and civil liberties issues" as she has not displayed any symptoms or been diagnosed with the disease.
Hickox described her treatment as "inhumane" to CNN reporters as she remains quarantined at University Hospital in Newark.