US Nurse Hits Out at Ebola Quarantine Rules
Kaci Hickox was quarantined despite testing negative for the virus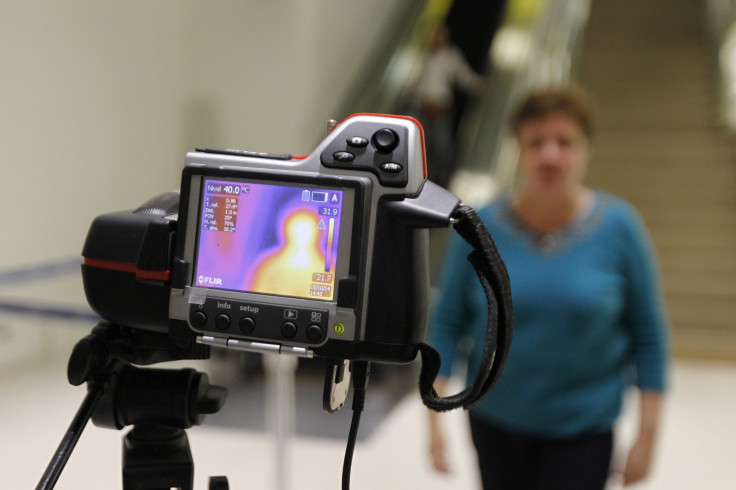 A US nurse who has been treating Ebola patients in Africa has criticised quarantine rules that kept her isolated after returning home, even though she tested negative for the virus.
Kaci Hickox, who works for Doctors Without Borders (Médecins Sans Frontières), was taken to a hospital in New Jersey after arriving in the US from Sierra Leone on Friday in case she had contracted the disease.
Despite being told that she was free from the disease, Hickox will not be able to leave the hospital for another 21 days.
"This is not a situation I would wish on anyone, and I am scared for those who will follow me," Hickox said, writing in the Dallas Morning News.
"I am scared about how health care workers will be treated at airports when they declare that they have been fighting Ebola in West Africa.
"I am scared that, like me, they will arrive and see a frenzy of disorganisation, fear, and most frightening, quarantine."
Hickox said that when she told a border official that she had just arrived back from Africa, she was promptly ushered into a private room where she had questions "barked" at her. The nurse also said that she was made to wait for hours with little to eat.
"I thought of many colleagues who will return home to America and face the same ordeal," Hickox said.
"Will they be made to feel like criminals and prisoners? The US must treat returning health care workers with dignity and humanity."
Hickox's comments come after New York confirmed its first Ebola case on Thursday. Dr Craig Spencer, who also works for Doctors Without Borders, was taken to Bellvue Hospital after he reported suffering from fatigue and exhaustion.
Spencer was reportedly not advised to quarantine himself for 21 days upon his return to the US, but he had been monitoring his temperature twice a day.
As panic spread across the city, New York City Mayor Bill de Blasio urged calm.
"Ebola is an extremely difficult disease to get," he said in a press conference on Friday. "Every hospital in the city is prepared in the event other patients come forward."
US president Barack Obama also called for Americans to be guided by the facts about Ebola, and not by fear.
On Saturday, Illinois joined New York and New Jersey in introducing a mandatory 21-day quarantine period for anyone who has been involved in treating Ebola patients in West Africa. Other states, including Georgia and Virginia, are considering introducing the same policy.
According to the World Health Organization, the number of Ebola cases reported in the current outbreak has topped 10,000, with 4,922 deaths.
© Copyright IBTimes 2023. All rights reserved.