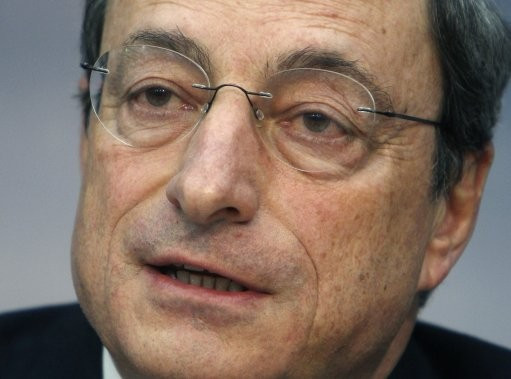 As Europe struggles to bail out its debt-ridden economies, the European Central Bank warned on Monday that the crisis could worsen next year and even spread worldwide.
In his testimony to the European Parliament, ECB President Mario Draghi predicted significant pressure on eurozone bond markets in the new year, especially in the first quarter, as bonds worth around €750 billion are due for renewal. "The pressure that bond markets will be experiencing is really very, very significant, if not unprecedented," Draghi told MEPs.
Earlier Monday, the UK refused to join a collective effort to lend €200 billion to the International Monetary Fund for bailing out hard-hit economies in the eurozone. Chancellor George Osborne informed his EU counterparts of the UK's unwillingness to contribute its £25 billion share.
Finance ministers from the zone agreed to go for a €150 billion cash injection to the IMF for bailout purposes. Currency zone outsiders such as Denmark, the Czech Republic, Poland and Sweden will also join the bailout efforts.
Draghi also warned that banks were facing a major funding constraint in the new year. "The whole year is going to be a difficult year for the banks. What we certainly want to avoid is that serious severe credit tightening that could induce a further slowdown of growth and a possible recession," he told the MEPs.
The ECB chief also insisted that euro is now irreversible, "I have no doubt whatsoever about the strength of the euro, about its permanence, about its irreversibility. The one currency is irreversible."
"Euro area economic activity should recover, albeit very gradually, in the course of 2012," he told MEPs. But he warned: "Given the environment of weaker growth in the euro area and globally, underlying cost, wage and price pressures in euro area should also remain modest."