Ecce Homo Fresco Painter Who Turned Jesus into 'Hairy Monkey' Signs Lucrative Royalties Deal
Cecilia Gimenez agrees deal for Ecce Homo restoration in Borja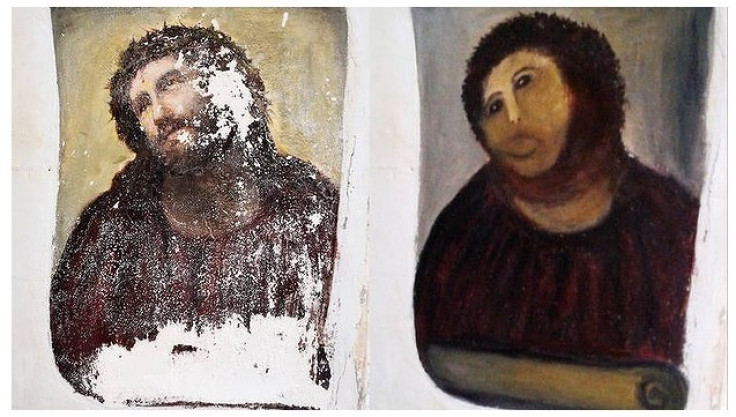 An 82-year-old Spanish pensioner who gained global notoriety for ruining a fresco of Christ in a clumsy restoration has signed a lucrative royalty deal for the merchandising of her 'art'.
Cecilia Gimenez famously turned an oil fresco painted in the Misericordia Church in Borja, north eastern Spain, into an abomination described by the BBC as resembling a "crayon sketch of a very hairy monkey."
Her restoration of the 1910 depiction of Christ called Ecce Homo (Behold the Man) by Spanish artist Elias Garcia Martinez, made headlines all over the world.
However, media attention turned Gimenez's handiwork into a massive touristic attraction.
Visitors craving to have a close look at the botched restoration poured into Borja, prompting low-cost airline Ryanair to offer special fares to the nearby town of Zaragoza.
Church officials also decided to keep the fresco as it was, and introduce an entry fee.
One year on some 57,000 people have paid €1 to see the restoration, according to the foundation that manages the church, which said the money raised so far from ticket sales has been used to improve the building and cover personnel costs.
Gimenz, who first demanded her share of the takings in September last year, has now reached an agreement with the foundation over her work's image rights.
The pensioner is entitled to 49% of profits generated from the merchandising of the restored Ecce Homo.
The infamous image, which has already been restyled in dozens of ways and featured in an art exhibition in Barcelona, is now to be imprinted on t-shirts, mugs and key-chains.
According to the deal, signed on the anniversary of the restoration, the foundation will retain the remaining share of revenues.
Gimenez pledged to use her share of the money to fund charitable work.
"No one is going to get rich out of this," Gimenez's lawyer told AFP. "The foundation and Cecilia are to give the profits to charity."
Gimenez had earlier said she wanted to donate the money to charities for muscular atrophy, a condition affecting her son.
However the deal didn't please descendants of the original painter Garcia Martinez.
Martinez's family witheld their consent as they would like to see the painting returned to its original state, according to Borja's deputy mayor Juan Maria Ojeda.
"That is the main disagreement," said Ojeda. "Some of them want a restoration, which is probably impossible now, and some are just asking for it to be removed from where it is and put somewhere else".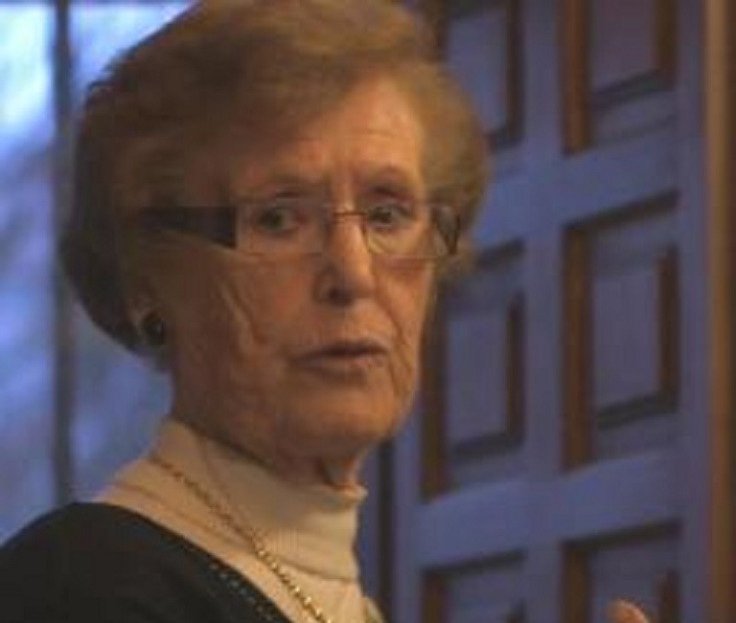 © Copyright IBTimes 2023. All rights reserved.