US Economy Contracts for First Time Since End of Recession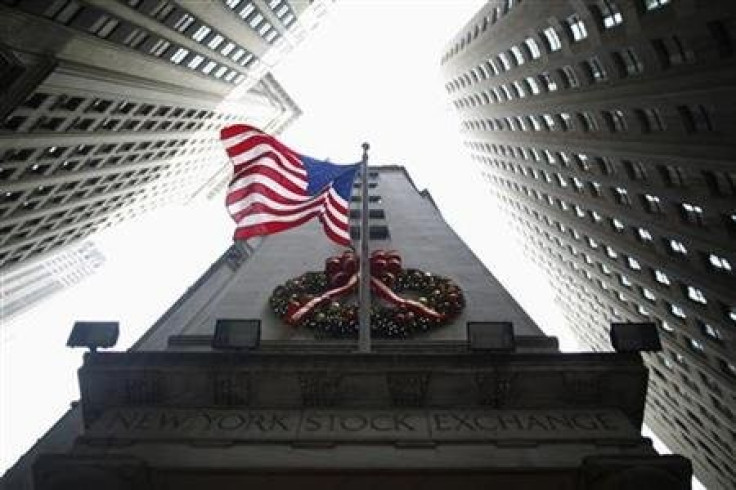 The US economy unexpectedly contracted for the first time since the end of its recession in 2009, following a collapse in government defence spending and dwindling inventory growth.
Statistics from the US Commerce Department revealed that the world's largest economy significantly missed analyst expectations and shrank in the closing three months of last year by 0.1 percent.
Market consensus had forecast the US economy to grow by 1.1 percent.
However, over the whole of 2012, the economy expanded 2.2 percent after a 1.8 percent increase in the preceding year.
"You got a combination of inventories and defence which are taking more than 2 percent off the growth rate," says Nigel Gault, chief US economist at IHS Global Insight in Massachusetts.
"That drop in defence is not going to happen again. Clearly the trend for defence is down, but it's probably undershot that trend now. And we're not going to get a 1.3 percent drag from inventories every quarter.
"This is, if you like, it's a payback - a severe payback - but a payback for that 3.1 (percent growth) that we got in the third quarter.
"So if you think we got a 3.1 followed by a minus 0.1, the average of those is about 1.5 percent and I think that's what tells you the underlying growth pace of the economy was in the second half of the year.
"So there may be people running around after this talking about recession, I hope not too many, but this is not an indicator of recession."
All eyes are now on the upcoming Federal Open Market Committee (FOMC) announcement, which could give indication on the future of its bond-buying quantitative easing programme, which is valued at $85bn (£53.8bn / €62.7bn) per month.
Most analysts expect the Federal Reserve to keep QE running until 2014, which should keep US bond yields suppressed.
A Deutsche Bank note said they did not expect any alteration to the Fed's current policy.
"The reason we do not expect any change in the Committee's post-meeting message at this juncture is that the economic developments and prospects have not changed appreciably since the December meeting," said the note.
"Near-term downside risks on the fiscal front have receded with the avoidance of most of the fiscal cliff restraint and the putting off of the debt ceiling until this summer.
"And there have been some signs of improvement in the labour market with initial jobless claims having declined further. But evidence of a "substantial improvement" in the labor market is still not in sight, and that would likely take at least several months of payroll employment growth in excess of 200k, with solid prospects of more to come."
© Copyright IBTimes 2023. All rights reserved.