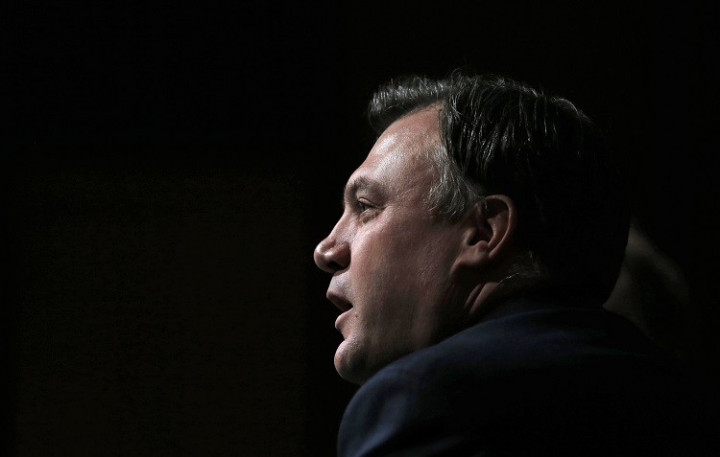 The Labour party would introduce a compulsory jobs guarantee for young people and the long-term unemployed if it wins the next election.
The shadow chancellor Ed Balls told the Labour Party Conference in Brighton that the scheme would be funded through a tax on bankers' bonuses and by reducing pensions tax relief for people earning £150,000 and more, to the same rate as the average tax payer.
"Labour won't stand aside with almost one million young people out of work and when long-term unemployment is high," said Balls.
"We know we can't make our economy grow more strongly, get the costs of welfare down and deal with the deficit if we are squandering the talents of so many."
Under the pledge, ,mLabour would make sure there would be a job for all young people who have been out of work for 12 months and adults out of work for two years or more.
If people do not take the job, Balls said they will lose their benefits.
"That is welfare reform that works," Balls argued. "That is what we mean by matching rights with responsibilities - getting young people back to work and ending the scourge of long-term unemployment once and for all."
The shadow chancellor also said that Labour would introduce a new 10p starting rate of tax, which would be a tax cut for "25 million hard-working people on middle and lower incomes".
Balls said that a Labour government would pay for the tax cut by introducing a mansion tax on properties worth more than £2m.
"Foreign investors who buy up property in London to make a profit will finally make a proper tax contribution to our country," he said.
Childcare Revelation
The proposals followed the announcement that Labour would expand free childcare for three and four-year-olds to 25 hours per week for working parents if it won the next election.
Balls told delegates that he would raise the free childcare limit from 15 hours to 25 hours - a 10-hour rise.
"For the first time, parents will be able to work part-time without having to worry about the cost of childcare," said Balls.
The extra 10 hours of free childcare would be available to households with three and four-year-old children, where all adults are in work.
Either single-parent households where the single parent is in work, or couple households with both adults in work.
But the 15-hour early years entitlement will remain universal, according to Balls.
The cost of the policy will be met through an increase in the government's bank levy to £800m.