Labour has announced changes to its planned mansion tax after it came under attack from its own MPs, particularly in its London strongholds.
Shadow chancellor Ed Balls has said anyone earning less than £42,000 a year would be allowed to defer payment of the new tax until they sold their house.
And he promised that those living in homes worth between £2m and £3m would only pay around £250 a month extra, the same as the average top band of council tax.
The eye-catching measure, first proposed by the Liberal Democrats, was a centre piece of Balls' speech to the Labour conference last month and is widely popular.
But it very quickly came under attack from London MPs and possible mayoral candidates because of rocketing house prices in the capital.
Making changes, however, has handed the government a weapon to claim the cash raised (which Balls had earmarked for the NHS) would be substantially reduced.
His original suggestion that the tax could bring around £1.2b was already disputed by the Tories and treasury minister Priti Patel has claimed that will be reduced even further by the changes.
"It's barely a month old, yet Labour's NHS promise has completely unravelled. This panicked change in policy shows Ed Miliband and Ed Balls' homes tax won't raise the money they say it will."
Labour figures including Margaret Hodge, David Lammy, and Tessa Jowell claimed the tax would hit many people on lower incomes who bought their houses many years ago and have seen their value rising over the years.
While the tax was unlikely to affect too many such properties outside London, there were real fears it could hammer natural Labour voters in the capital who may have found themselves asset rich but without large incomes.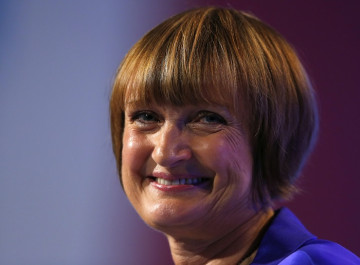 Fears that they might be forced into poverty or to sell their homes sparked a backlash and Balls came under increasing pressure to change tack.
Writing in the Evening Standard, he insisted the new banding and progressive nature of the tax would mean it was fair and did not hit people on lower incomes.
And, on the central problem, he said: "Long-standing residents who now find themselves living in high-value homes but do not have an income high enough to pay the higher or top rate of income tax, in other words earn less than £42,000 a year, will be guaranteed the right to defer the charge until the property changes hands."
He added: "Owners and investors in properties worth tens of millions of pounds should make a much bigger contribution. And we will look at asking overseas owners of second homes in the UK to make a larger contribution than people living in their only home."