The Labour party has been gripped by one of its routine bouts of jitters over Ed Miliband's leadership following his poor conference performance and the party's sliding poll ratings.
And the discontent has found a focal point in the controversial mansion tax proposal unveiled at the Manchester rally last month.
Senior Labour figures including major donor John Mills and, more importantly, potential London mayoral candidates Diane Abbott, David Lammy and Tessa Jowell, have all warned the proposal is not only unworkable but unfair.
They point out that imposing an arbitrary £2m level at which the new tax will have to be paid could easily hit older, often single people living in houses in London purchased decades ago where the values of which have since rocketed.
Mills summed up the problems, telling the Huffington Post: "The problem with the mansion tax, apart from issues of whether it's fair or going to work, is it requires really tricky valuations.
"It's a step from zero to some quite large number which is going to produce all sorts of problems on the boundary. If people have got mortgages, they could get into negative equity."
They are problems the Liberal Democrats, who first floated the idea, have addressed by quietly morphing their mansion tax policy into a re-banded council tax policy and it would be simple for Labour to follow suit.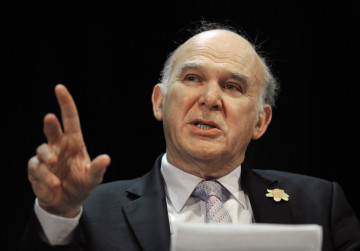 Labour has already signalled the new tax would be graduated, with those just over the £2m threshold paying less than those above it, so they are halfway there. It seems obvious the problems can be addressed with a bit of tinkering and a slight adjustment of the message.
That is particularly true because the tax would, at the most optimistic estimates, only raise around £1.2bn a year and is largely a symbolic measure, designed to show Labour intends to be fairer than the Tories who, they claim, always favour the rich.
It would be pretty simple to retain the symbolism of a "hit the rich" tax while protecting the less well off. So why the great fuss?
The answer is partly because the policy has offered a rallying point for those fretting over Miliband's leadership and his apparent strategy of shoring up the core vote and relying on the electoral mathematics to squeak him into power in May.
Blairites historically opposed to Miliband and those who have been spooked by the disastrous conference and falling poll ratings, which now put the party behind the Tories, are now united in demanding something more.
The "usual suspects" are calling for a new leader but have zero chance of getting their way, failing some new catastrophe.
But others are pressing their long-standing demands for Miliband to adopt a new, radical and "bold" manifesto for the general election.
The current strategy makes that unlikely on the simple grounds that anything too bold could easily alienate exactly the voters Miliband is relying on to squeak him into No 10.
And it is always silly to make too many big decisions in the wake of a conference season that always distorts polling and the public's view of the parties and leaders.
For example, David Cameron has won huge plaudits for his pledge of big tax cuts to come. But will it last, or will voters begin to suspect it was just a good, old-fashioned pre-election "lie", as dramatically claimed by Lib Dem Business Secretary Vince Cable?
The answer to that question may not come for some little time. But that is the one thing Miliband and Labour are rapidly running out of.