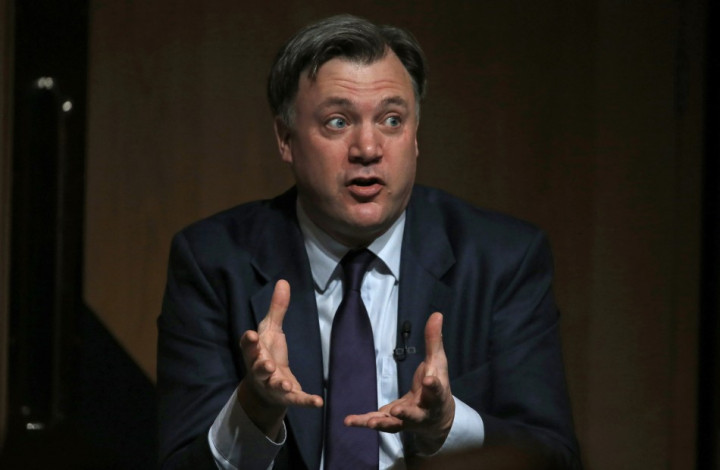 Labour has vowed "iron discipline" on government spending and pledged cuts to welfare benefits if it wins the 2015 election.
Shadow chancellor Ed Balls will pledge, in a keynote speech on the UK economy, that his party will re-prioritise areas of spending and deliver a "fairer approach" on where cuts will be made.
"With the chancellor refusing to change course, Labour must start planning now for what will be a very tough inheritance in 2015," said Balls in a statement seen by IBTimes UK.
"It will require us to govern in a very different way with much less money around. We will need an iron discipline and a relentless focus on our priorities.
"And this iron discipline on spending control must go alongside action to deliver a fairer approach to deficit reduction. And that will mean answering big and immediate questions for 2015 in our manifesto."
Balls said winter fuel subsidies for the richest pensioners would be scrapped.
"Labour believes the winter fuel allowance provides vital support for pensioners on middle and low incomes to combat fuel poverty. That's why we introduced it in the first place," said Balls.
"But in tough economic times we have to make difficult choices about priorities for public spending and what the right balance is between universal and targeted support.
"So at a time when the public services that pensioners and others rely on are under strain, it can no longer be a priority to continue paying the winter fuel allowance to the wealthiest pensioners."
Chancellor George Osborne said he had no more plans to cut the country's welfare budget under his austerity regime at the Treasury, as government departments face a further £11.5bn (€13.5bn, $17.5bn) slash to their spending.
Osborne said he has negotiated cuts of between 8-10% to seven government departments, including energy, justice and communities, as he squeezes the pips harder to erase Britain's budget deficit in its public finances.
However, Balls will hit back and say that this summer's spending review is a result of this government's economic failure over the last three years
"This Spending Review is a sign not of strength but of weakness. It is happening because the Chancellor's economic policies have failed catastrophically - on living standards, economic growth and on deficit reduction too.
"This is the real background to this summer's Spending Review - living standards falling, growth flatlining, a deficit reduction plan wildly off track and a coalition forced to extend cuts to public services into the next parliament."
Last month, the Office for National Statistics (ONS) revealed that Britain's current budget deficit in 2012/13 fell faster than forecast over the past year despite an economy that barely grew, bolstering under-pressure Osborne's position at the Treasury.
ONS data showed that the current budget deficit was £90.9bn, down 1.4% on the previous year and ahead of a forecast from independent fiscal watchdog the Office for Budget Responsibility, which predicted £92.5bn.
However, in Balls' keynote speech, he will say that debt is still too high.
"At the time of the 2010 Spending Review, the Office for Budget Responsibility forecast that the deficit would fall to £18bn in 2015-16. It is now forecast to be £96bn - that's £78bn higher, even with the further deep cuts in public spending which the Chancellor has programmed in for 2015-16," said balls.
"And this means that, because this Government's austerity economics has failed, we will have to govern in a very different way and in circumstances very different to what we have known for many years. We will inherit a substantial deficit. We will have to govern with much less money around. We will need to show an iron discipline."
However, Balls' prepared voters for the event that if Labour was to come into power that the current government would leave them with a difficult set of legacy issues to tackle.
"The Prime Minister David Cameron and the Chancellor are making a terrible mistake in ploughing on with their failing plan: increasing the price the British people will pay now and in the future for this failure - in living standards, jobs and lost prosperity," said Balls.
"The situation we will inherit will require a very different kind of Labour government to those which have gone before. We can expect to inherit plans for further deep cuts to departmental budgets at a time when the deficit will still be very large and the national debt rising.
"The next Labour government must start planning now for what will be a very difficult inheritance. We can now expect to inherit an economy with families under real financial pressure, businesses that have lost vital opportunities to invest, and public finances in poor shape, despite deep cuts to vital public services.
"This bleak inheritance is now more likely because of the missed opportunity of this Spending Review."