Ed McKeever claimed Great Britain's first canoe sprint medal of London 2012 in the K1 200m, confirming his status as the world's dominant paddler.
McKeever, known as the Usain Bolt of canoe sprint for his powerful starts and electric finishes, thrilled a capacity crowd at Eton Dorney to win Team GB's first gold of the final weekend of the Olympic Games.
After getting off to the perfect start, McKeever powered to victory ahead of silver medallist Saul Craviotto Rivero, of Spain, and bronze winner Mark de Jonge, of Canada.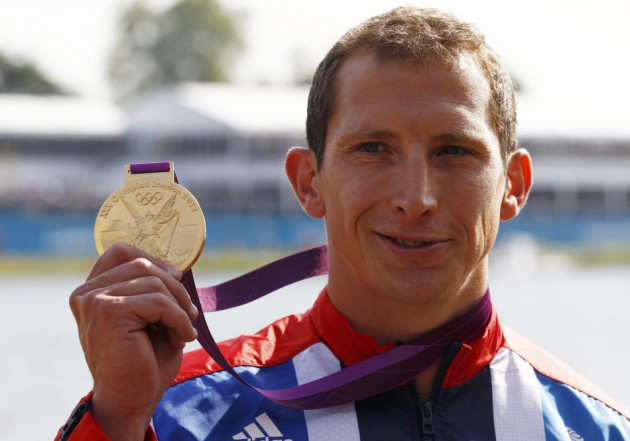 "I was really just focused on the first two-three strokes and I just wanted to nail those.," McKeever said on his start. "Get out cleanly and then hopefully the race sorted itself out and it did. I'm so happy.
"Relief, it sounds stupid. Not elation or those other things. More relief and so happy that I could do it in front of a home crowd.
"It's brilliant. This morning I woke up at 5am I was like a kid at Christmas just waiting to open his presents.
"There's so many people I'd like to thank - obviously my coach, but also my training partner Ed Cox who kind of pushes me day-in, day-out and unfortunately only one of us could compete at the Games and in my case I'm lucky it's me."
The men's K2 200m team of Liam Heath and Jon Schofield added to Team GB's medal tally with a bronze as Russia pair Yury Postrigay and Alexander Dyachenko stormed to gold and Belarus' Raman Piatrushenka and Vadzim Makhneu who took silver.
Heath said: "That was a really long race, going into a head wind like that. We were jus a few seconds off, which doesn't sound like much but when you're going at that pace it really drags out but I'm so pleased."
Schofield added: "That was a long race I didn't think we were going to make it to the line but the last day has been horrible, we weren't happy with our heats and we were really worried coming into this but Liam showed that when he goes quiet he thinks and he comes out with the right reaction and we just held it."
There was disappointment, however, for Britain's Jess Walker, who finished seventh in the women's K1 200m final as New Zealand's Lisa Carrington added Olympic gold to her world title.
Team GB now hopes to add to its canoe sprint medal tally in the men's K2 200m.