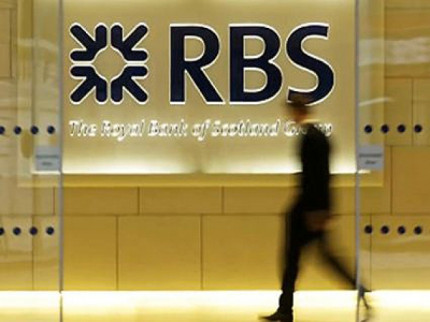 In targeting Britain's bankers, Labour leader Ed Miliband believes he has found an issue with as much public support as his assault on the big energy companies.
Labour set the political weather for months with the pledge to freeze energy bills, but the effect is now waning, as is Miliband's "cost of living crisis" attack.
So this week Labour has moved to open up a new front in the election battle with Miliband first identifying the ignored middle classes as needing support and now zeroing in on the bankers, already one of the most resented groups in the country.
He has called on Cameron to block huge bonuses worth more than 100% of salaries expected to be recommended by RBS bosses. As major shareholders in the bank, such bonuses would have to be approved by ministers.
And, in a much-anticipated speech on Friday, Miliband is expected to set out proposals to cap the market share of the "big five" banks - HSBC, Barclays, Royal Bank of Scotland, Santander and Lloyds - and force them to sell of more high street branches.
The proposal will form part of Labour's attempts to set out details of its election manifesto and answer some of the key questions over the economy and exactly what an incoming Labour government would do.
Miliband is determined to keep the momentum going and not allow the Tories room to regain the political initiative as the economy recovers. And he believes banker bashing will chime with the electorate in much the same way hitting energy bosses did last year while also suggesting Cameron stands up only for the rich and powerful.
He appeared to score an early advantage during Prime Minister's Questions in the Commons when he challenged David Cameron to block big bonuses at RBS and was told the government would "veto" any increase in pay bills at the bank.
However, Cameron was talking about the overall pay bill for the bank, not just bonuses. Ministers believe capping bonuses would simply see an increase in basic salaries and would, therefore, not work whereas a cap on overall pay packages would.
There are similar arguments against Miliband's move to force the High Street banks to sell off branches at a time when they are closing on an almost daily basis anyway as banking moves onto the internet.
What clearly irritates the government is that Miliband's big announcements on these key issues of energy bills and now banking may have huge problems in delivery, but none the less chime with public sentiments.
Persuading voters to examine the detail of such proposals is always more difficult that winning support from simple messages, and that is the challenge facing the government.