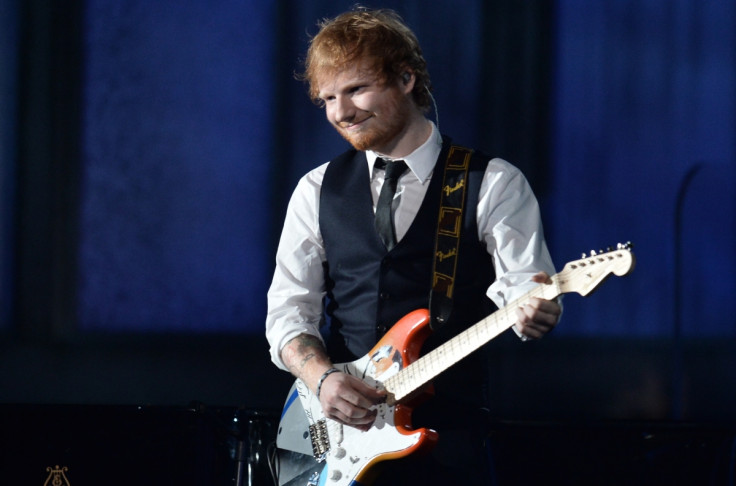 Celebrations are in order for Ed Sheeran, who marks his 25th birthday on 17 February 2016. The British crooner is taking some much-needed time off in 2016 after more than a year of exhausting promotional duties for his second album X .
Topping off what has been a spectacular year for the Sing hitmaker, Sheeran earned himself two Grammy awards at the 2016 ceremony for best pop solo performance and song of the year for his best-selling ballad Thinking Out Loud.
Announcing his hiatus from the spotlight in a heartfelt message to his fans, Sheeran posted on Instagram: "I've had such an amazing ride over the last 5 years but I find myself seeing the world through a screen and not my eyes so I'm taking this opportunity of me not having to be anywhere or do anything to travel the world and see everything I missed."
Sheeran will be returning with new music later in the yea,r but as he relaxes on his birthday, IBTimes UK charts his career in numbers so far.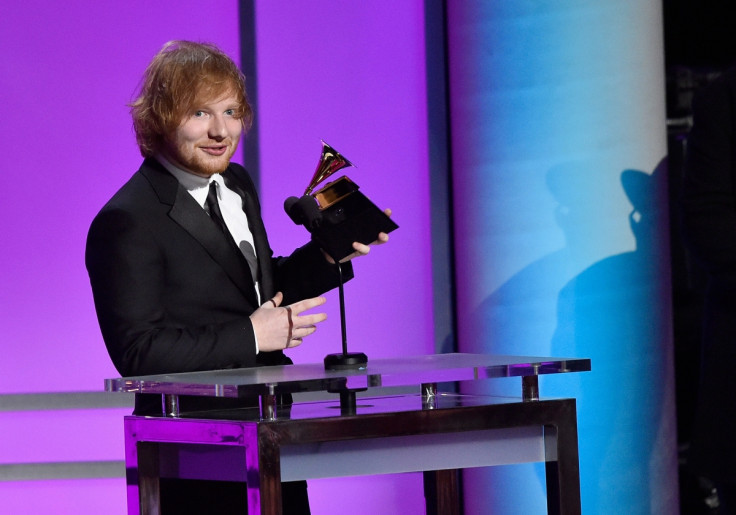 2: Total of number one singles Sheeran has accumulated. He scored his first chart-topper in 2014 with the Pharrell Williams-produced Sing and his second with record-breaking ballad Thinking Out Loud.
9: Times Sheeran's second studio album x has been certified platinum by the British Phonographic Industry (BPI).
16: Total number of weeks Sheeran has spent at number one collectively with both of his albums.
179: Tour dates Sheeran performed in promotion of his x album. The jaunt visited cities across Asia, Europe, North America, Australia and South America.
508: Weeks Sheeran has spent in the top 75 with his singles in the UK.
16.9 million: Downloads of Sheeran's music in the US as of July 2015.
£35m ($50m): Sheeran's estimated net worth as of December 2015. The singer is said to have earned £7.7m in 2014 with £5.6m reportedly generated from record sales and £2.1m from touring and performances.
38 million: Number of Spotify playlists Sheeran's music is said to feature in worldwide.
500 million: Streams Thinking Out Loud has generated on Spotify. Sheeran became the first artist to reach the milestone figure on the music service and the track alone is estimated to have generated $20m for the music industry.