Ed Sheeran has swiftly avoided facing another copyright lawsuit. The pop star has given the songwriter of TLC's 1999 hit No Scrubs a credit on his latest number one-single Shape Of You after comparisons were made between the tracks.
The controversy began after fans noticed similarities between Shape Of You, Sheeran's record-breaking song which appears on his new album ÷ (Divide), and No Scrubs, the memorable single by 1990s r'n'b group TLC. According to BBC News, Xscape members Kandi Burruss and Tameka "Tiny" Cottle, as well as producer Kevin Briggs, are now credited under Shape Of You on American copyright website Ascap (The American society of composers, authors and publishers).
Previously, Sheeran, Steve Mac and Snow Patrol's Johnny McDaid were the only songwriters listed. Reacting to their songwriting credits, Cottle wrote on Instagram: "Ayeeee! Ed Sheeran "Shape Of You" Blessed," while Burruss wrote: "Thank you for allowing @majorgirl (Tameka Cottle) and I to share the success."
The Ascap website does not specify the reason for the new additions to the songwriting credits but fans have noted similarities in the lyrics. One commented on Twitter: "Any1 else think the part where ed says "girl, you know I want your love your love was handmade for somebody like me" sounds like no scrubs??"
With their new songwriting credits, Cottle, Burruss and Briggs are now likely to profit from sales of Shape Of You, which has spent 10 weeks at number one in the UK and amassed more than 577 million streams on Spotify alone. Sheeran's Divide has also become the fastest-selling album by a male solo artist of all time in the UK after shifting 451,000 copies in its debut week.
TLC, which consisted of Tionne "T-Boz" Watkins, Rozonda "Chilli" Thomas and the late Lisa "Left Eye" Lopes, earned their third number one on the US Billboard Hot 100 chart with No Scrubs in 1999. The single remained at the chart summit for four weeks and in the top 10 for a further 17 consecutive weeks.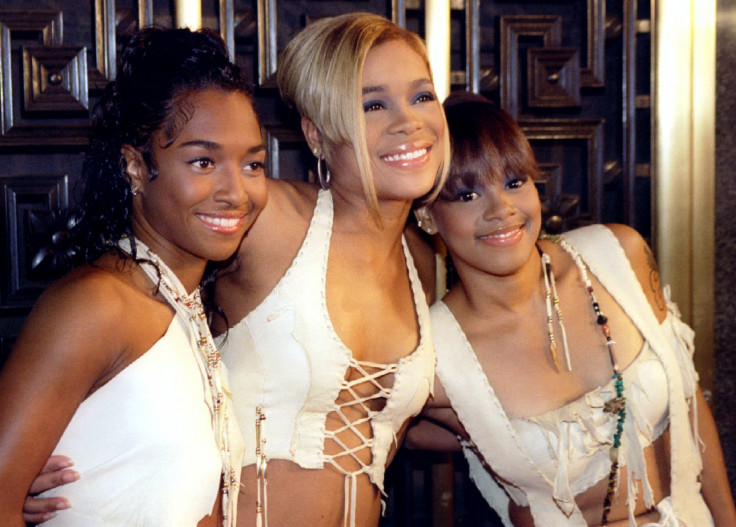 In recent years, Sheeran, 26, has faced a slew of lawsuits regarding songwriting credits and plagiarism. In 2016, the musician was sued for $20m over his single Photograph while his hit single Thinking Out Loud was accused of ripping-off Marvin Gaye's Let's Get It On.
Listen to Ed Sheeran's Shape Of You:
Listen to TLC's No Scrubs: