Not everyone is pleased that Ed Sheeran will headline Glastonbury this summer. The Shape Of You hitmaker is confirmed as the third and final headliner for the Somerset festival completing an all-male line-up. However, many have criticised Glastonbury for failing to delegate a slot to a female artist.
Joining rockers Radiohead and Foo Fighters who were previously announced, Sheeran will grace Worthy Farm's Pyramid Stage on Sunday 25 June. It will be the second time the 26-year-old has performed at Glastonbury after his performance in 2014 when he played before Black Keys and Kasabian.
However, the news was met with disappointment from many on social media who noticed the lack of women on the bill. One critic noted on Twitter: "Glastonbury doing the boring white male acts for headline. progressive festival my feckin arse," while another agreed: "This year's Glastonbury is too pale & male, (as per usual) & Ed Sheeran doesn't even have a backing band."
Among the other critics, one sarcastically weighed in: "GLASTONBURY 2017: THREE ALL WHITE, ALL MALE HEADLINERS. REVOLUTIONARY," while another took a similar tone, writing: "Good to see Glastonbury stepping up and responding to the criticism about how male their Pyramid headliners have been recently."
Pointing out the festival's lack of diversity in recent years, one critic stated: "Have been to Glastonbury every year since 2011 (5 festivals) and of 15 Pyramid Stage headliners, 3 have been women," while another chimed in: "Hands down the most mediocre Glastonbury headliner line up I've ever seen. And did they just forget women acts existed?!"
In 2016, singer Adele became only the second solo female artist to headline Glastonbury in 25 years following Beyonce in 2011. Melvin Benn, organiser of Wireless, Reading & Leeds and V festivals, previously addressed the ongoing diversity debate regarding UK music festivals. Benn told IBTimes UK in 2016: "The point about us – festival producers and promoters – is that what we put on is representative of what people are listening to."
He continued: "Trust me, if the majority of people were listening to female headliners then I would have them because they would sell me more tickets. It's not very complicated for me so I'm a conduit for what people are listening to and what they want to see live. I can only be the representative of what people are listening to."
Challenging critics of the Glastonbury 2017 line-up, one Twitter user said: "Name three female bands which are bigger and suitable for glastonbury?"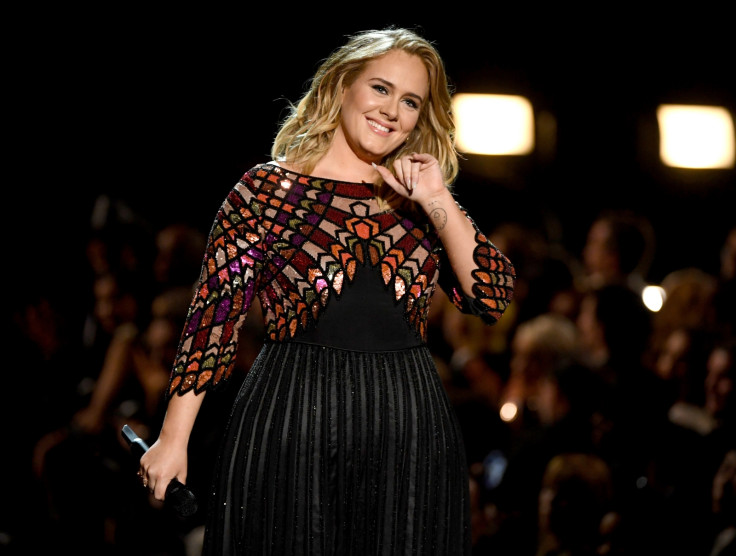 Sheeran's headline slot will support the phenomenal success of his new album, Divide, which has become the fastest-selling album for a male artist in the UK while all 16 tracks from the record entered the top 20 chart.
Glastonbury 2017 takes place between 21 and 25 June. The full line-up is expected to be revealed in the coming weeks. Ed Sheeran launched his Divide tour in Turin, Italy on 16 March and will continue on throughout Europe until May.
Listen to Ed Sheeran's Castle On The Hill: