Edinburgh Festival wowed by Boris Johnson in his underpants
Brexit musical also features dressing gown-clad Michael Gove and a relieved David Cameron.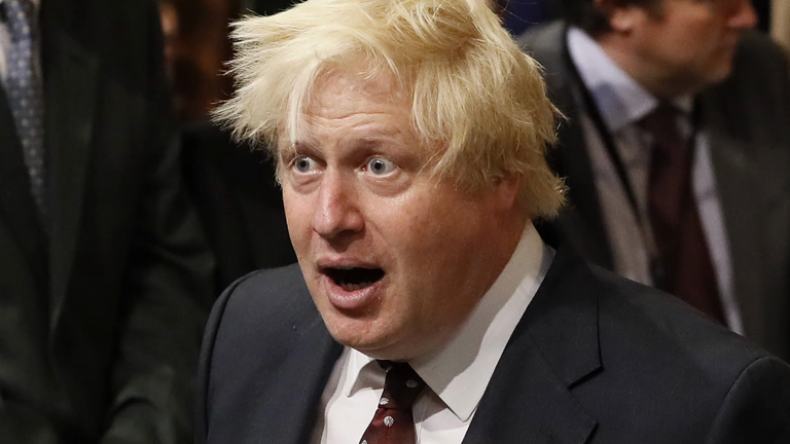 A musical based on Brexit may not be everyone's cup of tea, but comedy performances surrounding the events of the EU referendum are getting rave reviews from crowds at the Edinburgh Festival.
The sellout play features Boris Johnson in his Union Jack underwear and socks, along with Michael Gove in a tartan dressing gown, as the pair looking for a plan on how to exit the EU.
James Witt, who plays Johnson, sings upon hearing the referendum result: "Leaving Europe will be a catastrophe/ Overnight we'll bugger the economy."
The play also features a relieved David Cameron, who can go back to his old life without having to appeal to ordinary voters anymore.
The events of the play sum up what was a chaotic time in Westminster after the British public voted 52-48 to leave the European Union on 23 June 2016.
Since then, David Cameron resigned as prime minister, Theresa May lost her Conservative majority in a snap general election and the Brexit negotiations have taken a rocky start.
The writer of Brexit: The Musical is 39-year-old EU trade lawyer Chris Bryant, he told Reuters the show was meant as "an escape from the dreary reality of where we are.
"I think we are heading towards a colossal mess, and I'm of the view that we will end up with a 'hard Brexit' almost by accident, rather than by design."
The musical is continuing until the end of August in Edinburgh and there are hopes to bring it to London in the near future.