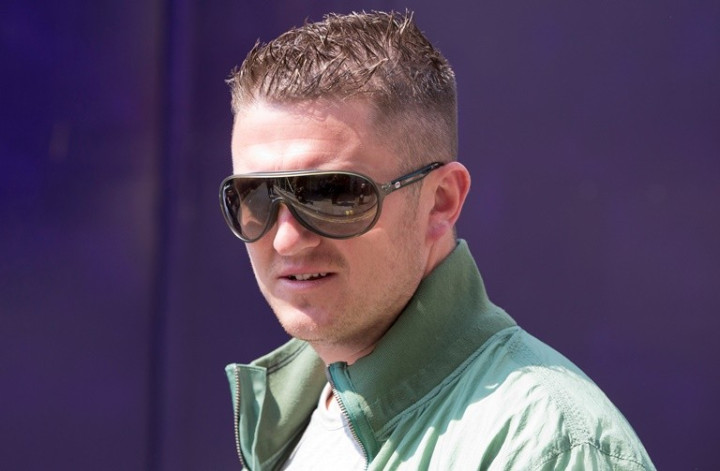 The English Defence League will march through the West Yorkshire city of Bradford on Saturday despite the surprise resignation of the group's self-styled leader Tommy Robinson, who quit this week. The EDL's arrival in a city with a large Muslim population is seen as provocative by local politicians and the police, who also asked opposing activists from Unite against Fascism to stay away.
In 2001 there were serious race riots in Bradford and other northern cities between young people of Pakistani descent and some of the white population, and the British National Party briefly gained seats on the council, but in recent years tensions have eased and locals believe the EDL demonstration is an unwelcome reminder of darker times.
Last week police rejected the calls of local MPs George Galloway and Gerry Sutcliffe for the march to be banned in case it led to disturbances. The last time the EDL marched through Bradford three years ago there was serious disorder in the city. However, in a statement West Yorkshire Police said they had no legal basis to ban the march:
"Some people may have an expectation that the police or council should ban the demonstrations. We don't have any legal powers to do this. We therefore have to plan for them in order to ensure public safety for everyone."
Leader of Bradford Council David Green said: "The vast majority of people don't want the EDL here and many people also don't want Unite against Fascism here. People need to be careful not to get embroiled and provoked by either of these groups. Police have a duty to police the whole of the centre without bias and therefore if people get on the wrong side of the law they will be arrested."
Robinson, who announced his resignation as EDL figurehead at a press conference in London with Maajid Nawaz of the Quilliam Foundation at his side, said he chose to leave because the group was becoming a magnet for racists and he felt its confrontational approach was becoming counter-productive.
Robinson, who has always denied that he and the EDL are racist, claims the group were set up to stand up for the rights of "ordinary" Britons against Islamic extremism. However he became weary of seeing so-called EDL supporters showing off tattoos of exploding mosques and provoking Muslims, and he asked EDL members to stay away from today's march.
There will be a counter-demonstration today organised by "Bradford Together", a rainbow organisation set up by local groups including Hope not Hate, Bradford Women for Peace and Bradford Council for Mosques.